Joined

Dec 29, 2013
Messages

441
Got his name as in his prime he was pushing hard on the magical 40" mark. He died/disappeared about 6 years ago after I passed on him wearing a 185" set at about 36" wide.
He walked by me looking like what he was, an old king of the mountain at about 75 yards chasing does hard in a tough snow year during a late rifle season. He dropped that set which i found and then simply disappeared. Very impressive with how many tags out there would have been happy to attach themselves to his ear for what had to be, based on his sheds at least a 12-13 year run of skill/luck.
His last set when I passed, he was an amazing animal.
.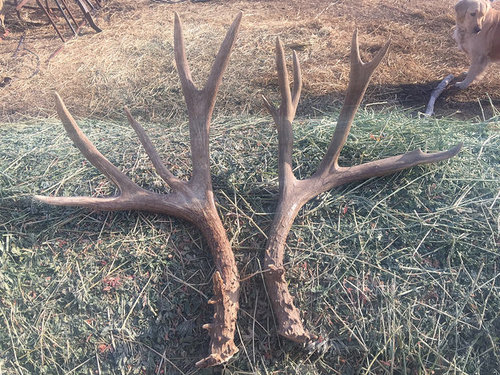 His previous run of 8 years with one year missing entirely.