Joined

Jan 8, 2001
Messages

4,984
Location
With a fresh blanket of snow, I went out to fill my B cow tag yesterday.
First few hours were bleak....nothing but pesky mule deer.
Then I found this.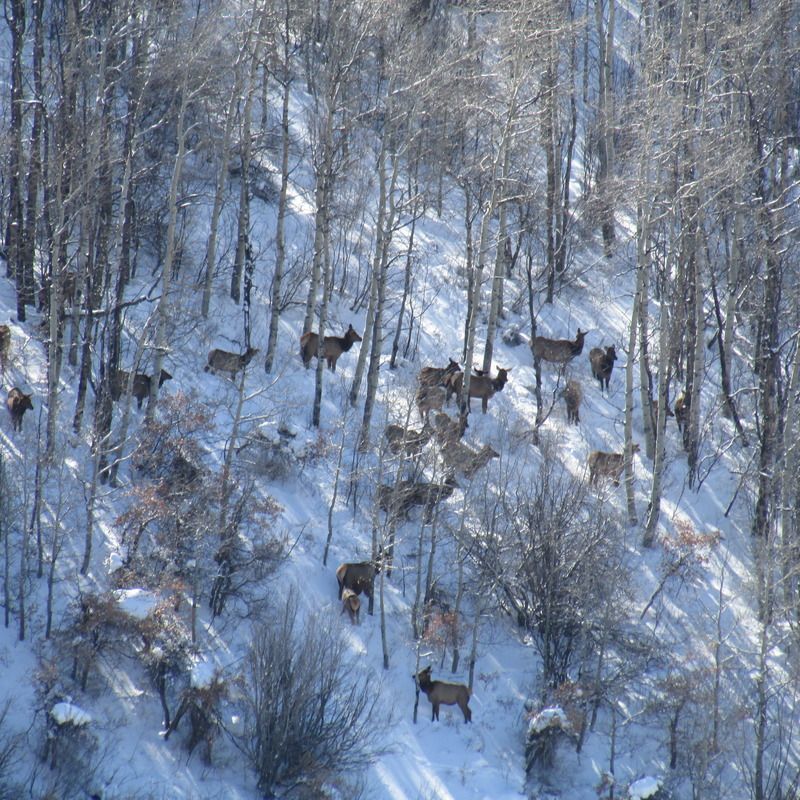 I got set up for a longish cross canyon shot. Had to wait forever to let the wind die down.
Took the shot. She went sledding.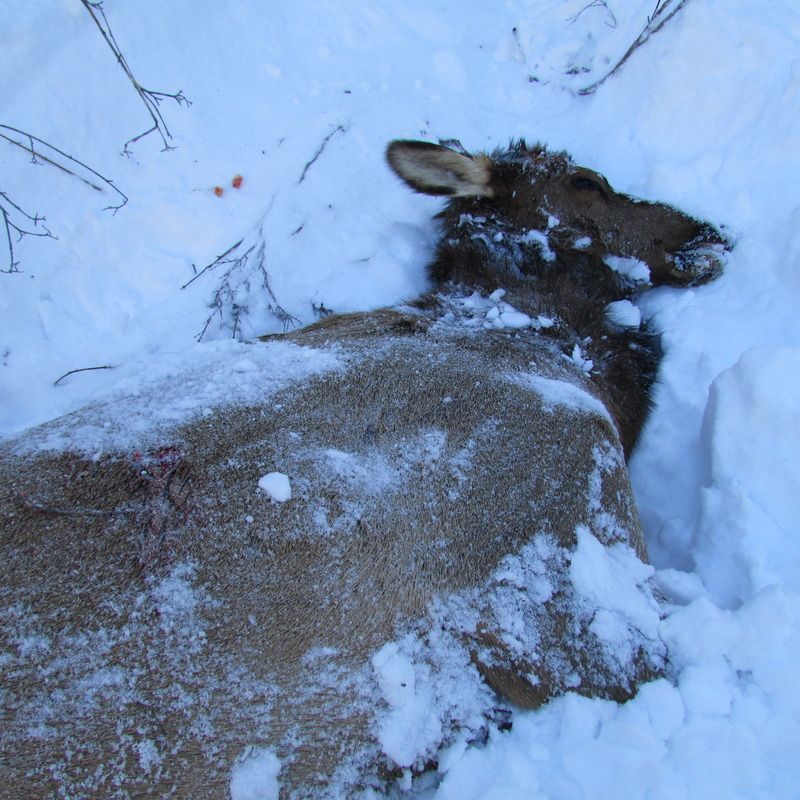 I'm really liking this rifle more and more. It's a simple setup, and works everytime. Its a 270 wsm, with Leup 3.5-10/M1.
Got the fat cow parted out, and began many hours of trudging.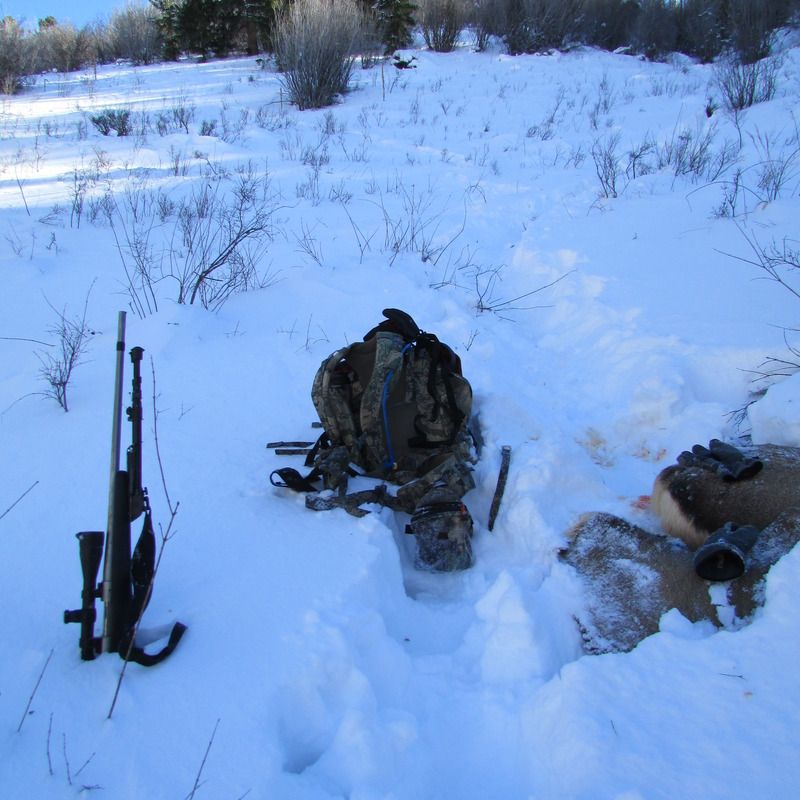 We've got the meats! Freezer is full.
If the kids punch tags, I'm sure there will be many takers.