Joined

Sep 6, 2015
Messages

34
Location
For 2015 I have 3 elk tags in my pocket. 1 for Washington, 1 for Montana & 1 for Idaho.
First up was Washington. I put in for the bull tag for this unit but was unsuccessful. So I could shoot either a cow or spike. Myself and my buddy Travis hiked in a few miles Friday after work and set up our camp. I have hunted the area before and I had a general idea of where we would find elk the next morning. I only had the weekend to hunt this tag so the first cow I saw was getting an arrow. Anyway, we were waiting on the edge of a meadow as the sun came up and we started slipping through towards the timber. We found some pretty fresh sign but no elk. We started dropping into the drainage when we heard a distant bugle. We checked the wind and got below him (wind coming downhill) and started moving towards him. He kept sounding off and we kept closing the distance. Finally trav found a few elk with his binos at 100 yards and I slipped off my pack and stalked in. The wind was perfect and I when I got to 60 yards a nice cow was broadside feeding. I sent an arrow through the lungs and she went a few feet and stopped. So I sent another good arrow through her and she tipped over. Right after this happened we had 2 bulls bugling back and forth above us about 70 yards. I grabbed a stick and started raking the tree I shot from and ill be damned, a nice 6 point came right into me. It was pretty cool to see him up close and get him on film (see link below).
9:00 A.M. and my tag was notched! We cut her up and packed her to the truck in 1 trip. Great way to start my fall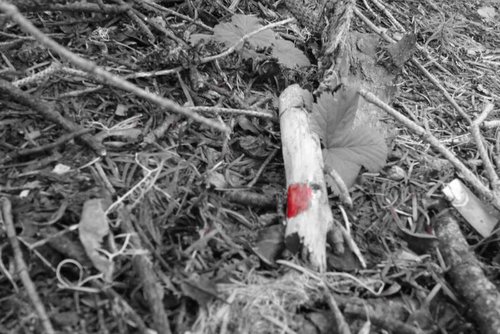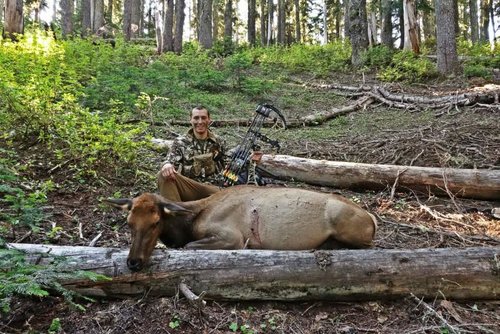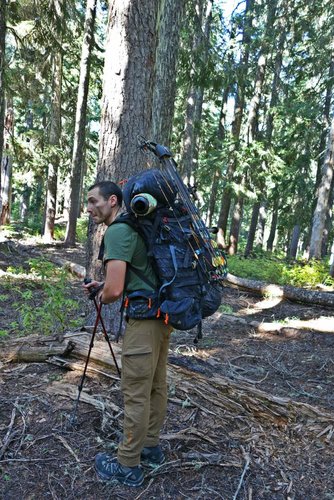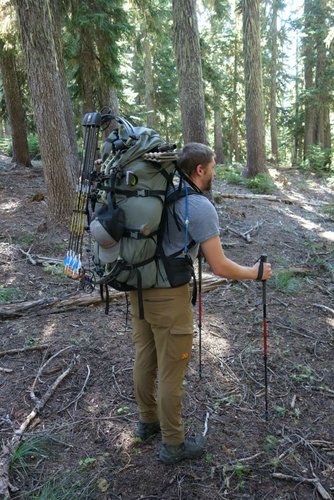 I should also mention that Travis got it all on film. Here is the short YouTube video of our hunt.
https://www.youtube.com/watch?v=jf928Z7sC3E