Joined

Jul 23, 2010
Messages

3,882
A few folks might know I drew a LE elk tag in Utah. Season opened on Saturday.
Travelling TO my hunt
I pulled out on Wednesday morning and encountered scattered thunderstorms through out Nevada. Silly me, i thought i could beat the odds and sleep on a cot with my sleeping bag and all the weather I drove through would magically disappear when I went to sleep. I spent Four hours under a plastic tarp listening to loud booms of thunder and grape size drops of rain pound. I awoke before daylight and threw my damp bed in the back seat to dry out as I headed East.
I arrived in the Unit on Thursday (9/15) and set up camp in a beautiful Aspen patch. I'd packed 6 Breakfast Burritos, anticipating one every morning for the duration of the 6 day season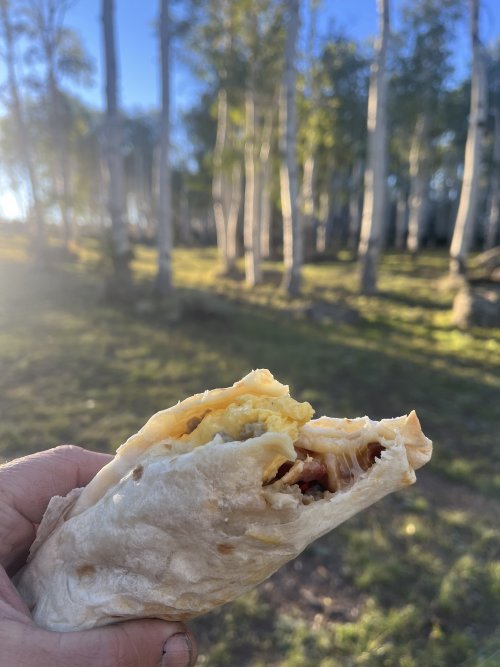 Last edited: