Administrator
Staff member
Joined

Dec 27, 2000
Messages

15,966
Location
The last few days with Uncle Larry were the finest cap to any of our fifteen seasons of filming. His laughter and attitude make every hunt a riot. He claims that after twelve years of cancer, two strokes, and one heart attack, and being 76 years old, this was his last elk hunt. If so, it was a great one.
He passed this bull yesterday at last light, 360 yards away. We caught up to him this morning and Larry made a great 225 yard shot.
Got more meat to pack out tomorrow, so the full details will come later.
A pretty good Arizona bull for late rifle. The funky brow tine was a bonus.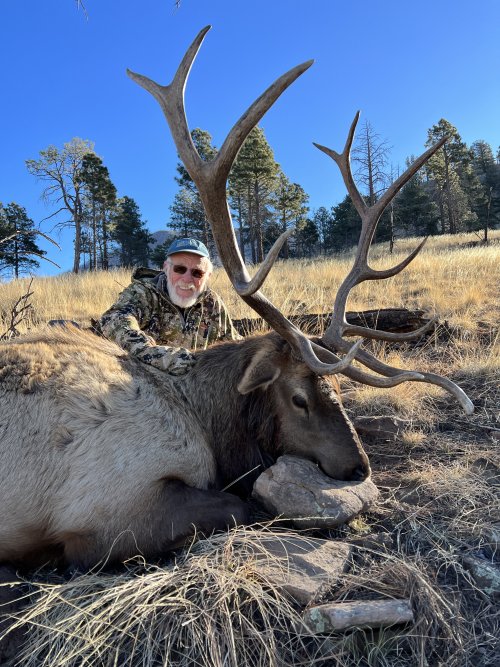 Pretty wide, too.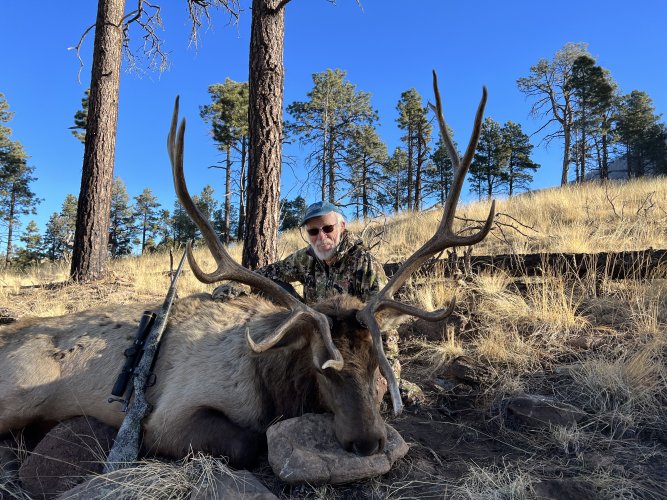 Thanks, Larry, for so many things. Well worth missing the last week of Montana rifle season Not sure what could have been more fun than the last four days.