Joined

Dec 10, 2010
Messages

4,994
Location
It's been quite a year for Sam. First, he had a great antelope hunt and bagged the first buck antelope in our family, and more importantly beat his big sister at something.
I wrote about it here:
http://onyourownadventures.com/hunttalk/showthread.php?t=265578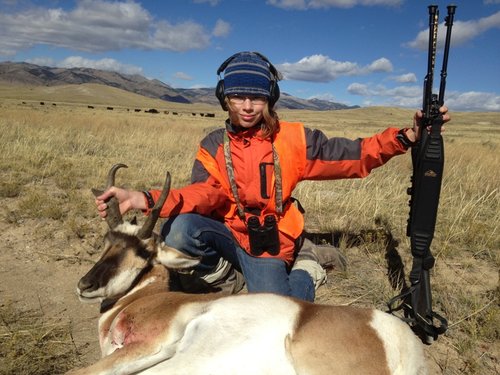 Then he bagged a whitetail doe during the youth hunt. He had a little trouble pulling the trigger on this one. Too much time to think about it, too much time to notice the deer was just eating and not hurting anyone. I talked him through it telling him not to shoot if he didn't want to. He looked at me and asked if he should shoot and I told him yes. So he did and it dropped in its tracks.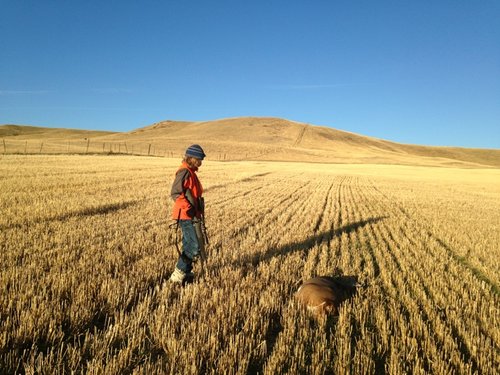 As we were pulling it out he asked me how many animals Katie had got. I told him just one, and he smiled a bit and then walked silently thinking to himself and doing a little pulling of his own.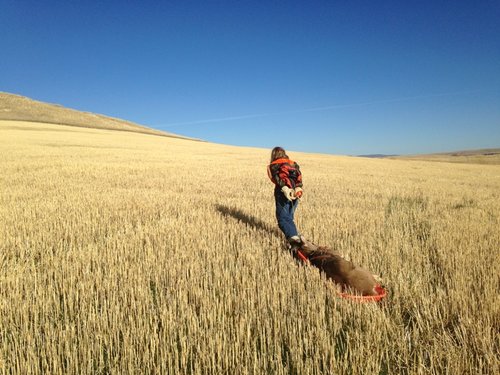 He shot a mule deer buck last week but it jumped the fence onto private property and kept running. We don't think it was hit too bad. I wanted him to get it really bad and maybe pushed him into a shot he wasn't comfortable with. I called the owner of the land but he didn't return my call until the evening of the next day. By then it was too late so he was pretty bummed, but mom had a long talk with him that helped.
This morning's elk hunt started like most hunts. He got up about 20 minutes too late and spend 90 minutes getting breakfast and then getting dressed. We were already 45 minutes late heading out the door, but luckily we were only 15 minutes down the road when I noticed he forgot his hat and gloves. Turns out they were on the doorstep next to his hunter's orange.
So we got to the trailhead pretty late. One guy was already dragging out a nice mule deer. I figured we might be able to find a bedded elk, but the snow was pretty crunchy so I wasn't too confident we could pull it off... maybe we'd get another chance at a mule deer.
Anyway, we walked up the trail 20 minutes and I spotted an elk 70 yards away. It was looking away from us and had no clue we were there. We were in a dip and Sam would have had to do an offhand shot which wasn't an option. So we got on our hands and knees and got to the top of a knoll... The elk was only 45 yards away, and started getting nervous. It turned to the left and started walking away so Sam shot it through the lungs with grandpa's .270. It took two steps, staggered, and then collapsed.
He didn't even need to ask about Katie this time...
On the way out I told him I was proud, not because he got an elk, but because he stuck it out during the too-early mornings and the very cold weather.
Last edited: