Let's start with yesterday - I got a limit of eater walleye with a couple extras for the table. Crankbaits up shallow are one of my favorite ways to catch fish, and it's just a fun way to get a mixed bag- there are a couple nice perch hiding in there.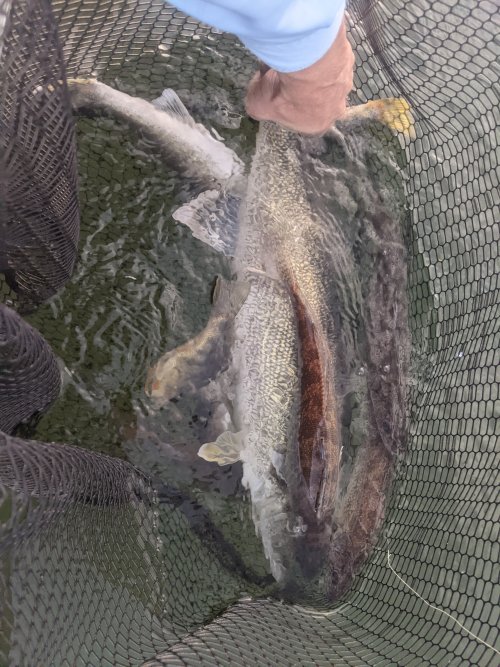 And one heck of a bonus walleye- think this probably is my second largest. Released, as usual.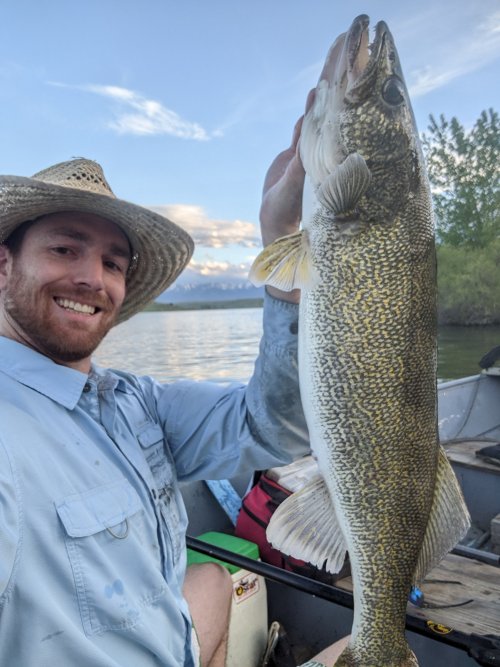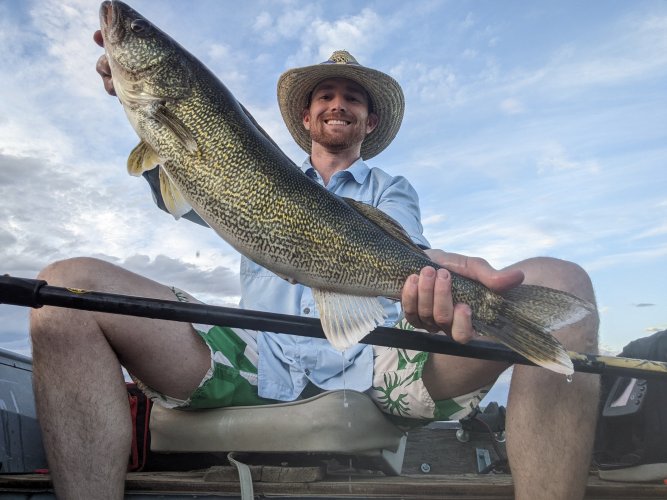 Two weeks ago, I ran up to Deadman's basin. I wanted to catch Kokanee, and I've had them on my bucket list for some time. They're pretty fun, and fairly tasty.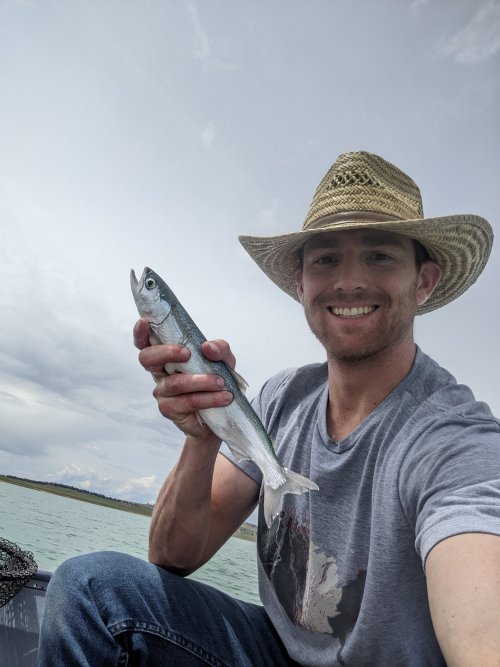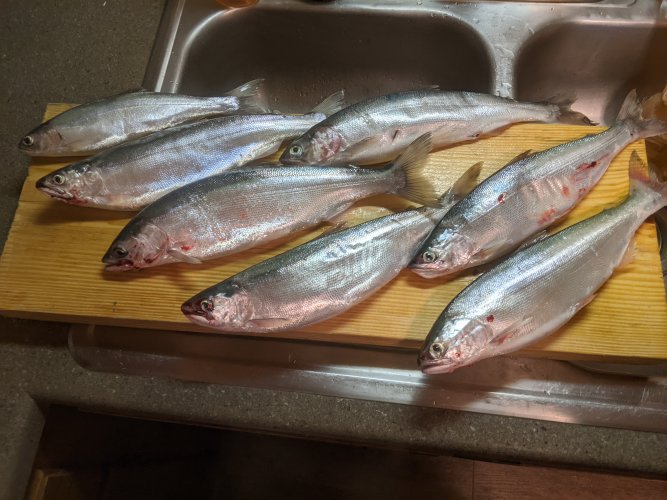 Found a decent brown in a creek- absolutely love the pattern on this one.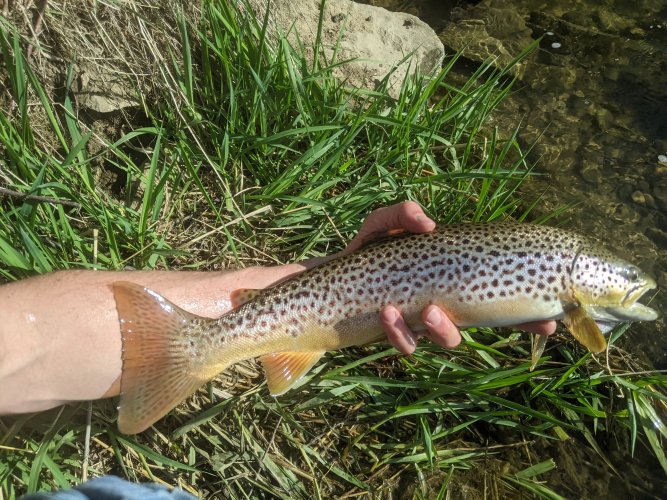 First trip to Ft Peck- got two northerns like this. Fun times. Overwhelming amount of water when you're on foot.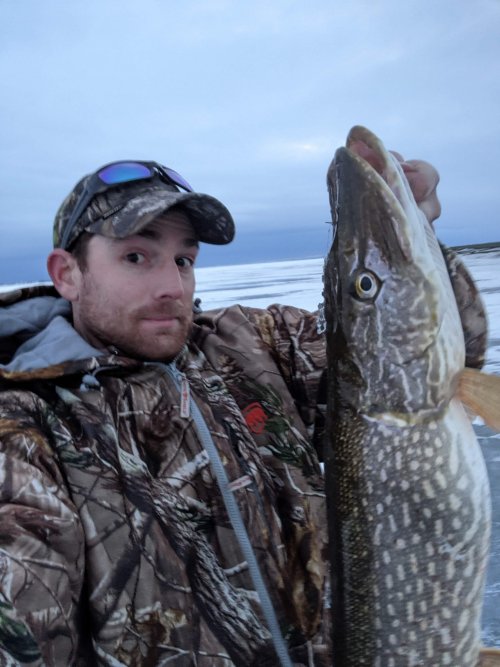 And last but not least- a surprise while crappie fishing with my dad on a trip in April. Caught it on 4# test, about 35#, and was quite the rodeo to get in. Definitely fun though.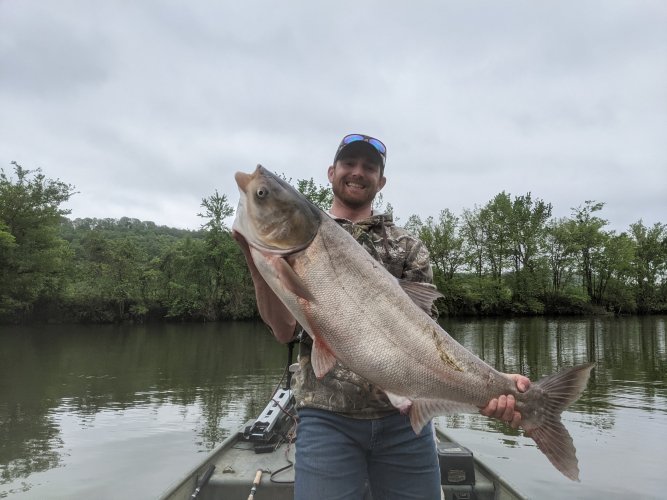 Photo dump over. How's everyone else been doing?
Last edited: