Joined

Apr 3, 2004
Messages

927
Location
50* full sun and Montana calm wind ( under 15 mph)!
I took some time off from my Personal Representative duty today and ran, should say clawed and slipped, out to where I shoot. If it's 50 in Jan in MT it's muddy.
Started at 25 yards, (swapped scopes around) and was on my bench.
First the troublesome 6mm rem. I was hoping my new windage Burris rings would work.
BUT even with 20 and 20 windage inserts and the scope adjustment ALL the way to the right NOPE needs more work.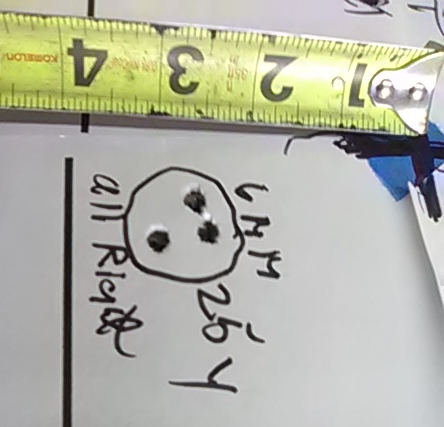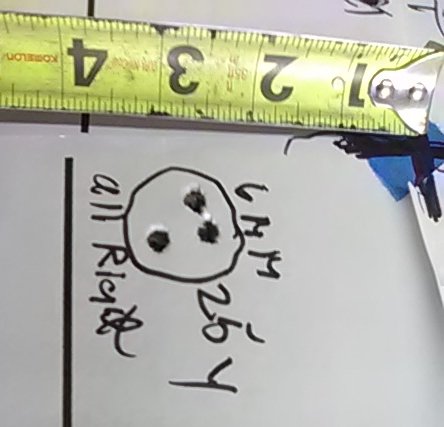 Dang, it.
I'll do some scope base work.
Then I did the 8mmRM.
It costs over $2 a shot with my "Custom loads"
So I was using ASST Factory ammo that I got with the gun, 185, 200, and 220.
Started at 25 then 50 yards. It took a few to get in close. Then I did 100 with the new Burris at 6 power and 100-yard parallax setting. The factory loads are nowhere as consistent as the Barnes but I got it close. I thought I had it, I only had 3 "Good" shells so I tried them.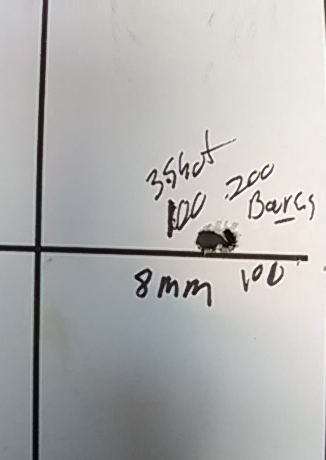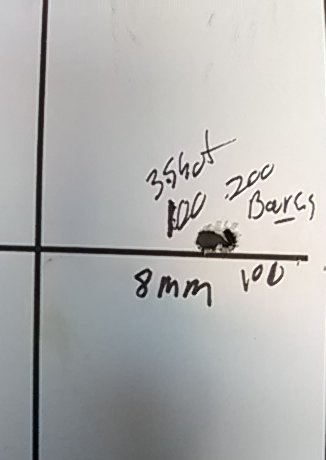 I then mover the scope 6 clicks to the left and only had some factory 185s so I tried them.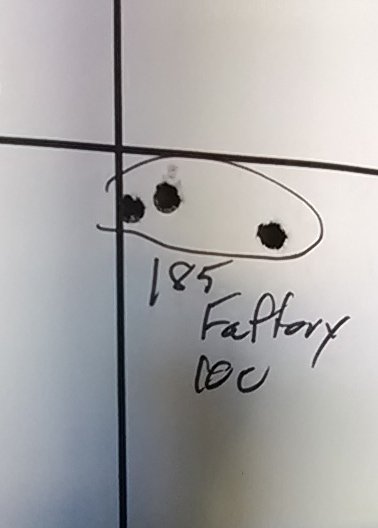 That will do till the next time then I'll zero it at 200 yards. 20 shots are plenty for the day.