Joined

Jul 6, 2016
Messages

1,663
Location
I'm pretty new to the trail cam game. Set this one about two weeks ago 3 miles in on a water hole that isn't on a map or google earth. It's at 8400 ft in a area that had about 300 head of elk in it this time last season. Had planned to stay the weekend in the area but the smoke moved in terrible by mid day yesterday and we bailed off the mountain. Ha, nothing like breathing ash at 8-9k lol, yuk!.This camera was found at the base of the tree and initially we thought maybe we didn't pull the strap tight enough. Thought we had 2800 pictures of cattle and trees moving, one spike, but after reviewing today at the computer I found the culprit. Seems MR yogi decided to pull it down from the back side.
Up until this point it was pretty uneventful, just moo cows.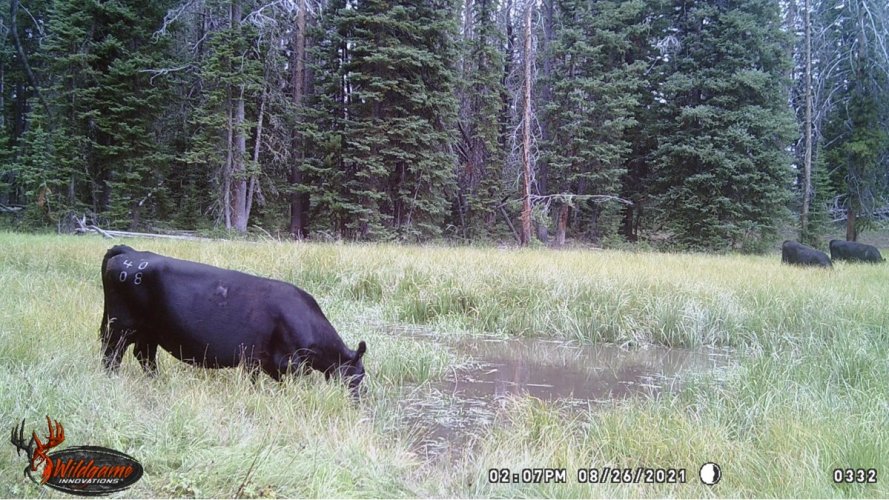 Images 439-449 Are blurry with the camera pointing all different directions like it's being moved.
Image 450 the culprit appears to be standing right on top of it.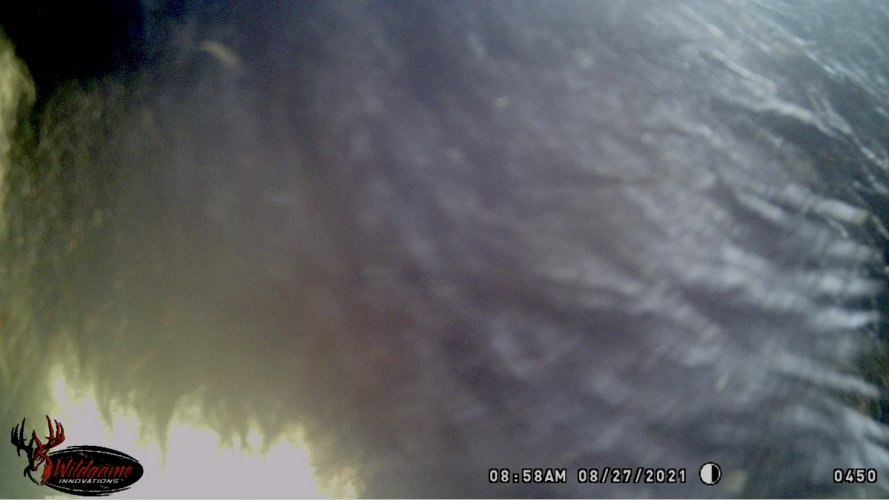 The camera comes to rest on the ground but still pointing across the trail. With a pine branch in the view. The next day a cow walks by which is good for size comparison.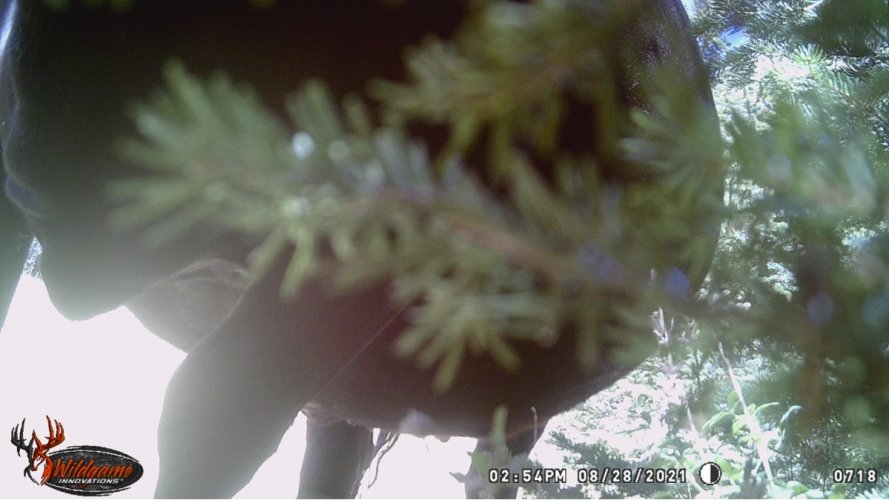 And on the 30th the one responsible appears to cross the trail again. Looks pretty big with a nice hump. Yikes!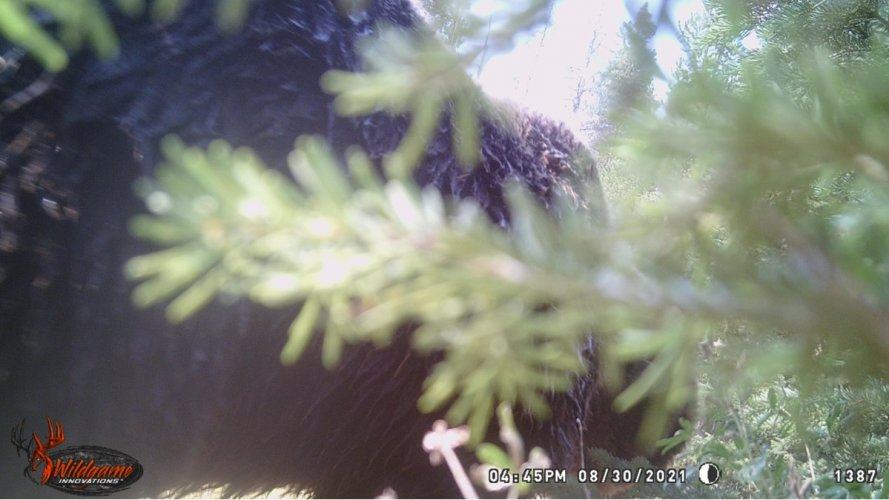 Not much elk, heard wolves both nights we were there also. Did see about 5 moose including two bulls. Also if this is your water hole, sorry but not much around the last two weeks.
Last edited: