Joined

May 31, 2022
Messages

262
Location
Wanted to share a small review from a nobody like me. I'm super cautious on purchases over $1000. Especially sight unseen. That being said, I don't see a lot of decent reviews regarding the UHDs so I wanted to share in hopes it helps someone make a decision.
Disclaimer- I'm not looking for a pissing contest or any degrading comments saying I should have just saved for Swaros or get Leupold. I took a chance on Vortex a year ago and have been nothing but satisfied with their products and service. Not saying one is better than the other but I'm loyal to a brand that has been loyal to me. Nothing more nothing less.
Anyway, the story goes that I've always favored the extra power. This years elk hunt featured some 10x42 Vipers (my wife's set). Thoroughly dissatisfied JUST because it didn't have enough power. I also bought some 8x42 Vipers for Midwest hunting for a more favorable field of view. Love those nocks to death. Between those, I decided to go big and capitalize on the GOHUNT sale and snag the top dog 12x50 UHDs. Thanks to Cody from GOHUNT to validate my purchase.
First impression; this SOB is heavy! I think the spec is around 2 lbs or so. Definitely throws you off when you pick them up. I'm greeted with the box below.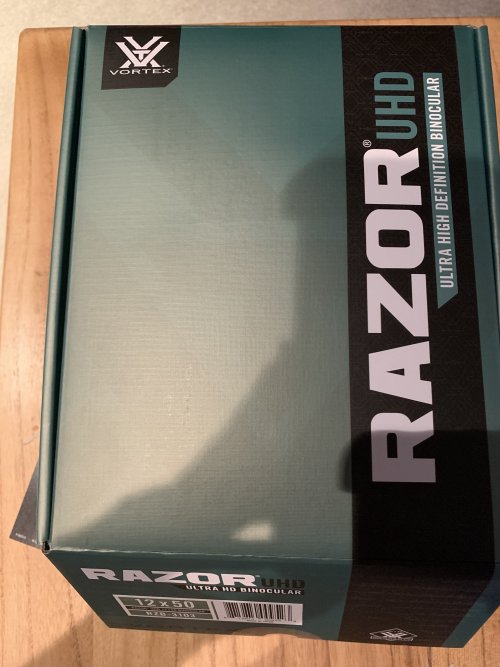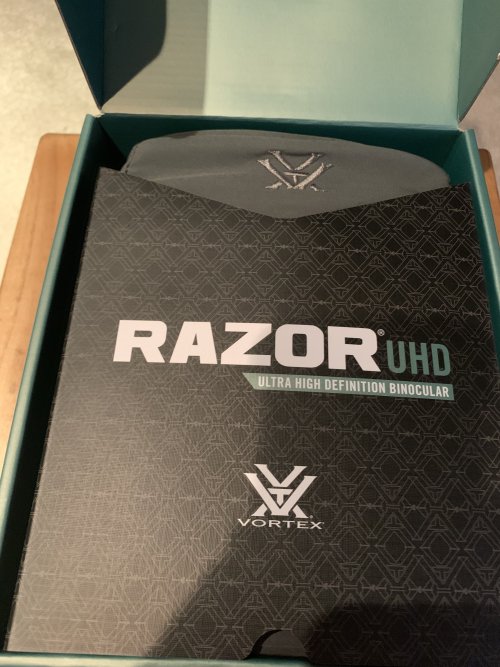 Packaging was super nice and clean. Box is also super sturdy. You lift up the black insert and you're greeted with a bino harness, which houses the glass.
A tidbit on the harness; I wouldn't recommend it. The lid is held on by two bungee cords and has exposure on both sides. My Outdoor Vision seals up the entire unit nicely so I don't see myself using these. Sadly, the UHDs do not fit in my OV so a new harness will be ordered. Yay….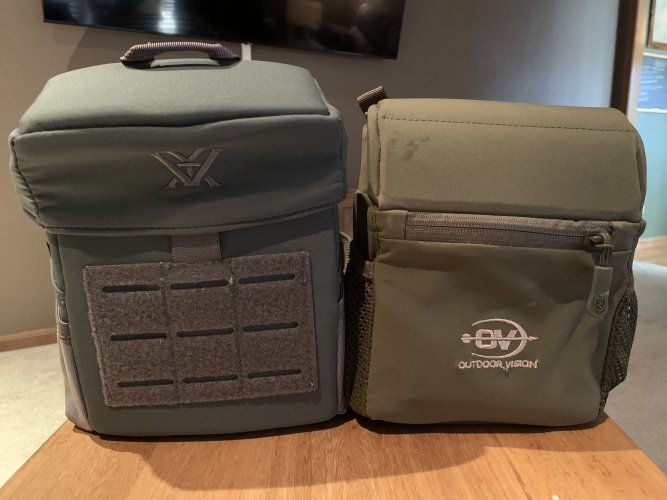 As I unwrap them from the bag I also take note that they are long. Extremely long. 7 1/2" in total. I had to double-check to make sure I didn't order 15x or 18x. And again, heavy. There's no way you can glass with these reliably without a tripod. In fact, I'd argue that based on the magnification, weight and length, that these nocks would hinder you finding game if you were to free hand with them. Unless you're a buff surgeon with steady hands….
The adjustments are super clean and easy. The eyeline bends with ease and no slack. The eye cups glide and out with sturdiness as if they "lock" in place. The diopter and focus where turn with the right amount of resistance and doesn't take much to adjust (this is important to me; I have an eye condition that requires me to wear hard plastic lenses so focus adjustment is everything).
Compared to the family set, it sticks out. UDHs on the left, my 12x50 Diamondbacks on the right and my wife's 10x42 front and center.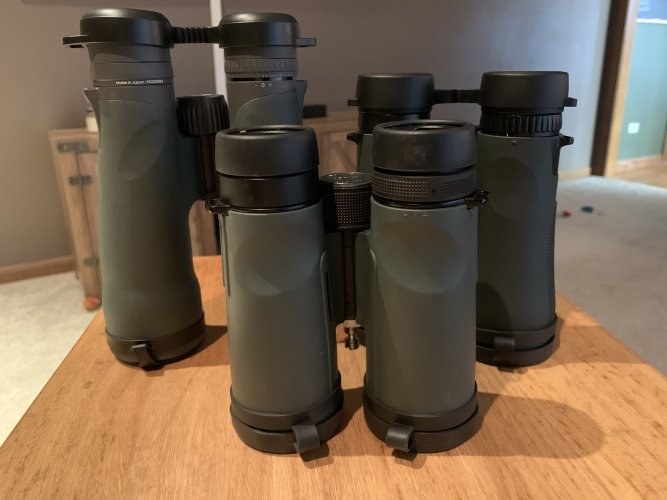 The kit also came with the standard tether straps, harness and neck straps, lens cloth and a little pouch. The pouch itself seems to also have slots for holding .22 bullets (?) which I thought was neat. I will repurpose this somewhere.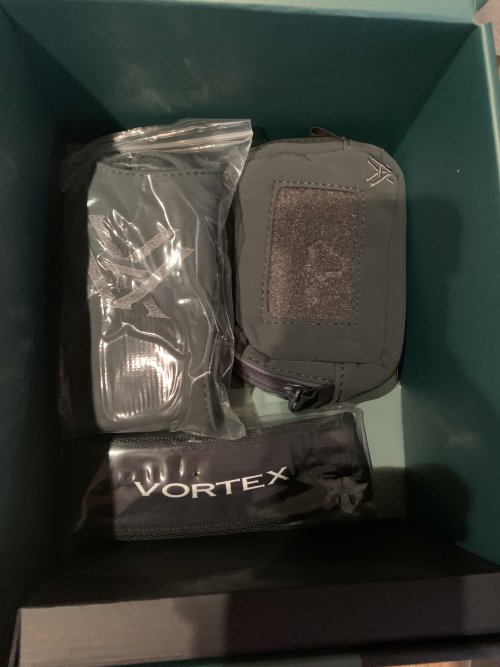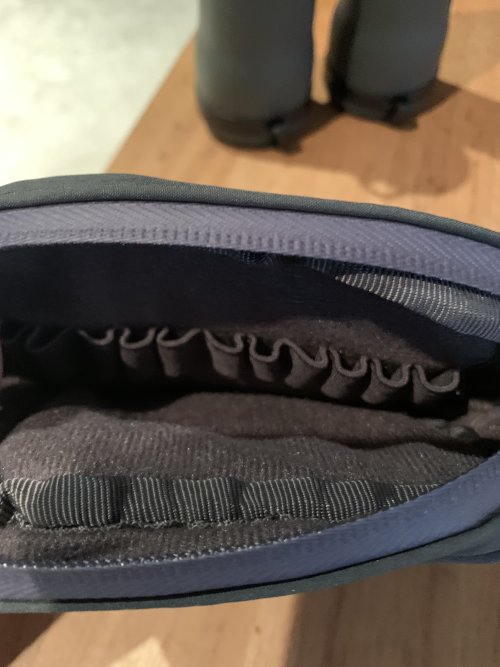 Now onto the meat and potatoes. I tested the clarity on a huge scale from the DB to the UHD. The motto buy once cry once is there for a reason. Huge difference. I recently framed and mudded a hole in my wall about 16' high. With my DB, I could see the outline of the tape vaguely. With the UHD, I was able to see some white dimples where the paint didn't get recessed into the wall after I textured it. While impressed, I felt belittled.
I'm going on another Midwest deer hunt this weekend. I'm taking the 8x42 and the UHDs. They will be overkill but field tests are the best tests. Will report back.