Joined

Mar 27, 2016
Messages

592
Location
I came in from hunting yesterday after missing an opportunity at a massive buck.
I grabbed my bow put lf the toyota to do a little shooting before the evening hunt.
Pics are self explanatory.
Bow is a Scheels October Mountain Smokey Mountain Hunter. I bought it 3 years ago.
It's has been strung for a while. Shooting every day, etc.
Luckily I have a back up compound.
I was dead set on not killing a deer unless I did it with a recurve. That has changed, as I can't stay out of the hills. Lol.
Recommendation for a nice recurve that doesn't cost as much as a flagship compound?
I really like the simplicity and ease of carrying of a recurve. This compound is heavy as sin.
BTW. I was inside 20 yards of that buck but could not see him as he was on the other side of a rock. I had to sneak down a bit and he was sneaking out the back door.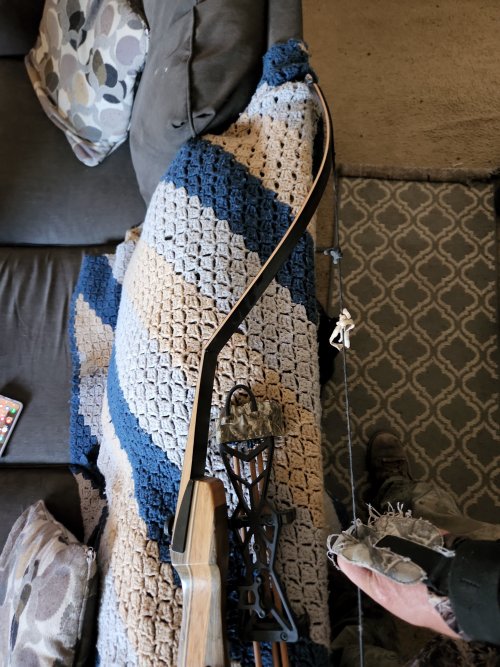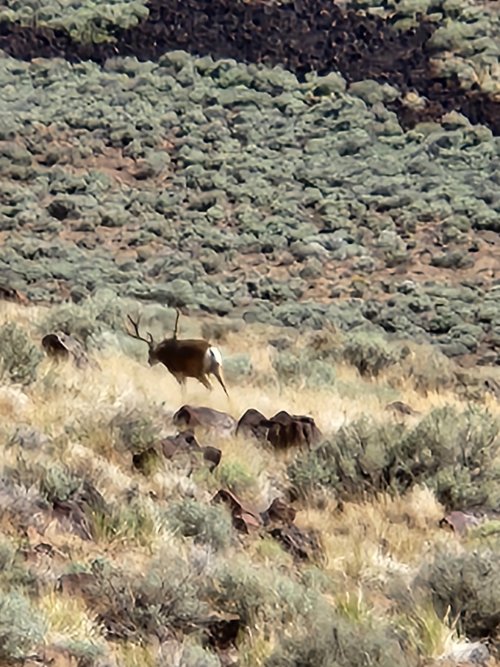 Oh well. The hunt is a rush!