Joined

May 31, 2007
Messages

2,893
Location
Am now back in the comfort of the SW Desert. I never glassed up a goat nor saw tracks in 7 full days of hunting on Trip 2. I may have missed seeing some goats that were there in the timber.
I snowshoed on 3 alternating days with a following day of recovery used to glass from the 212. Visibility was quite good on 5 of the hunt days. Lows fell into negative digits on two nights. Wind was a factor in the high spots as created avalanche loads and made things less comfortable. Not sure what a hard cap is but no bueno.
Amazing country in 316 and am fortunate to have spent time there this year in the north of the unit and then in the south 5 weeks later. Sunrise to sunset were noticeably shorter on the return trip.
Headed up to a ridge. Chugging along. Prior snowshoe experience was 1970s.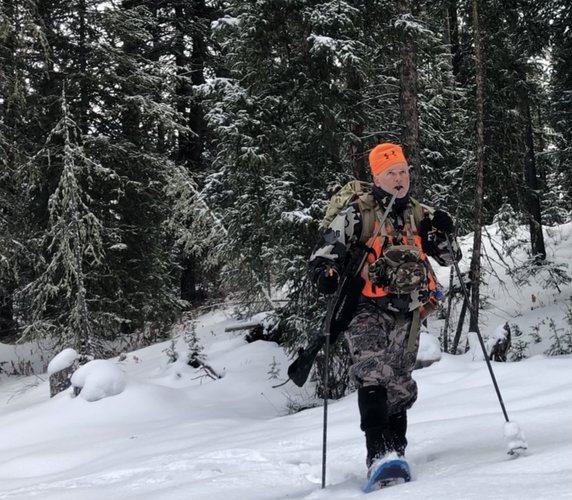 Snow along a ridge. Avalanche risk rose but never saw evidence of one during the hunt.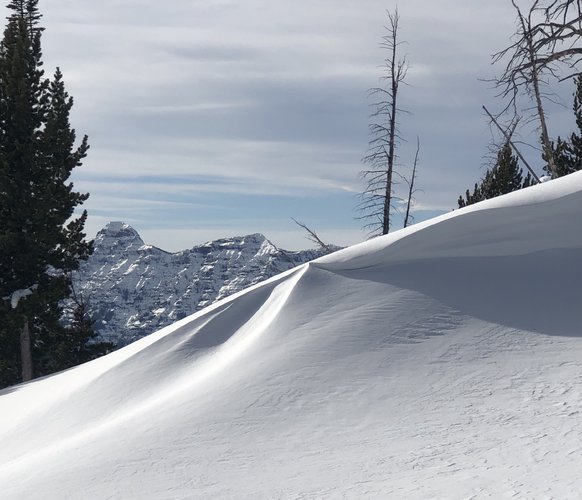 My view on recovery days. No matter my effort, I could not create hair nor horns on snow-covered rocks.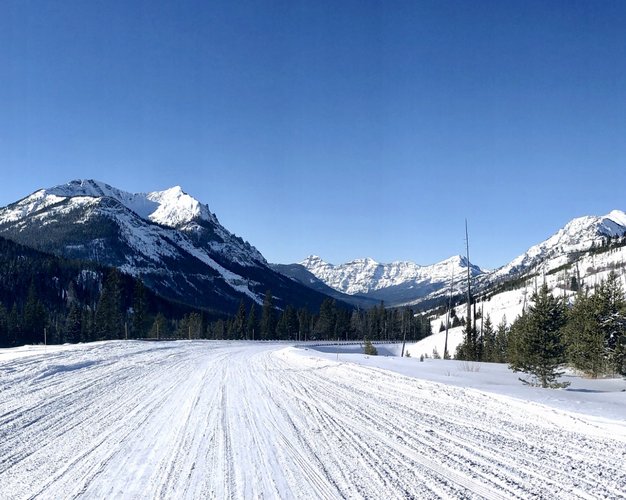 No new wisdom to share specifically from this adventure which is the capstone on a hunting pastime which I began in the 1960s.
A special thanks to Paul, Riley, Julien and Hunter. You each invested quite a bit of time to help me increase my odds to fill this tag. That is what is really special about this forum. We are only nominally in competition.
I am going to spend my remaining autumns traveling without a tag in my pocket.
My legs and lungs remind me of how much longer ascents take going up ridges now than even a decade ago.
Back to back high-exertion days in thin air consistently wreck me physically at this point no matter how much I try to power through the discomfort that builds day by day. I slip. I tumble. Broke a finger on Trip 1 on same hand as broke a finger during the 2019 NV Rubies hunt. That pain I encounter is not just the weakness leaving my body as I measure myself against the mountain.
I will no longer be in competition for primo tags that most of you can do a heck of a lot more with when is in your pocket. Your odds just got a bit better.
I look forward to reading about your upcoming adventures while I am sipping coffee watching the sunset by my pool or in an overseas cafe. I have a great imagination so share lots of details and I will be hiking beside you. You have to do your own pack out, though.
Good luck on your draws, stay safe and best wishes for 2021 and your remaining decades of adventures!