Administrator
Staff member
Joined

Dec 27, 2000
Messages

15,677
Location
Thanks to too much travel, Mrs. Fin have a terrible and lingering bout with COVID in May, and some bad weather events, my summer of walleye fishing was cut short and didn't start until yesterday. Better late than never.
The problem with some of these reservoirs is that you either get them too big or too small. Mrs. Fin has this self-imposed 15-20" slot limit. Today, we had three of them that didn't sneak in under the wire.
I almost didn't measure the two 21-22", but she called me out and grabbed the Hawg Trough. Over the side they went, with not even the slightest contemplation by Mrs. Fin.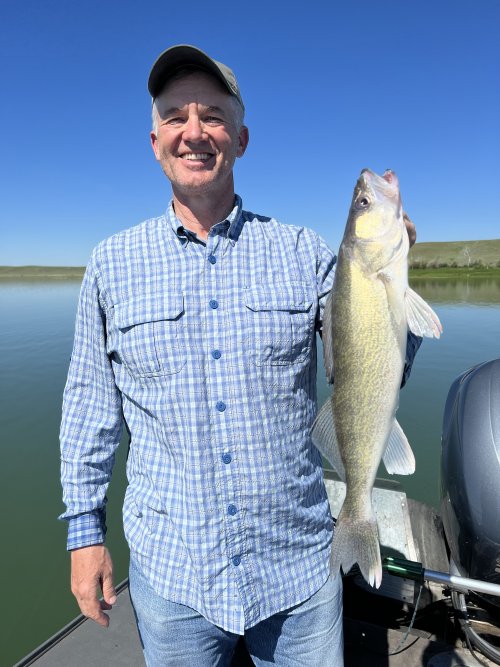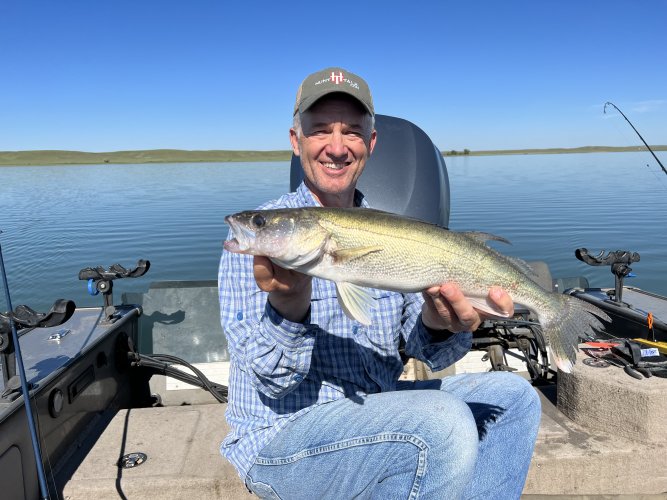 I knew better than to measure the 26" she caught as the first fish of the morning.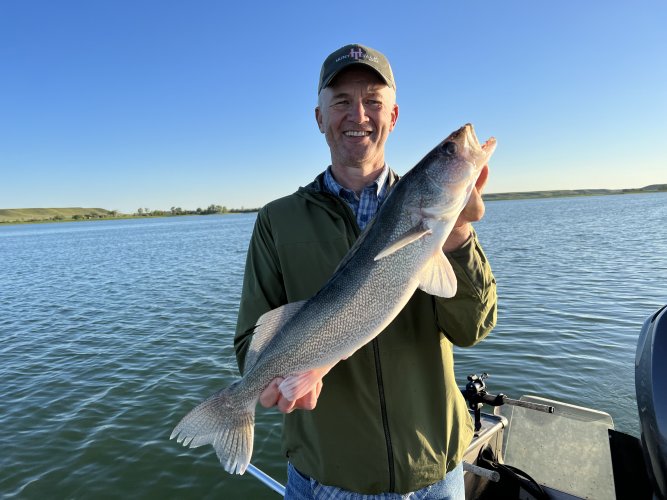 The good news is that over the last two days there were plenty of those 16-19" fish that fit within her slot limit. The Newberg freezers will again have walleye in them; at least for a while. Hard to beat a couple days of 80F with 5mph winds and fish that acted like they were mad at our crankbaits.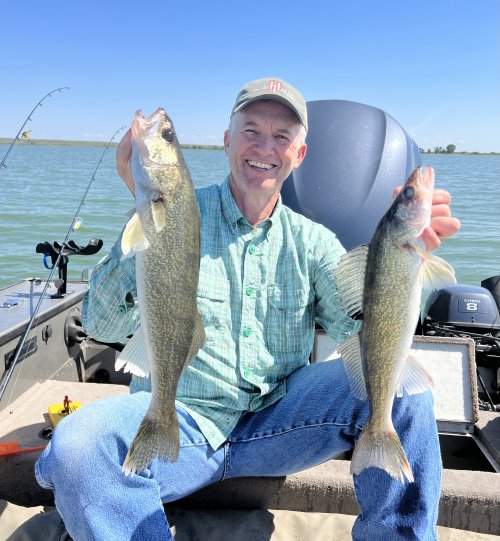 Now back to the normal routines of life, until Mrs. Fin decides she wants more walleyes. Hope you all get a few days to go do something you find very relaxing and enjoyable and when you do it, the weather is on your side.