Joined

Jun 8, 2008
Messages

2,759
Location
Head back to Idaho in the morning. As I prep, some of my new, super cool, hunting friemds in my unit have been seending the below semi live moose photos from my unit. Not helping my concentration at work, but fun to see.
Brandon is scouting AZ unit 9 early rifle for a HTalker whose daughter pulled the tag and themn head up to meet me in ID. Can't wait to see what we dig up via round 2 of "moose hunt by pack raft". Something super appealing about having a raft under 10 pounds, that can carry 500 pounds and that you can carry in a backpack and not need a trailer, raft frame or boat ramp to use.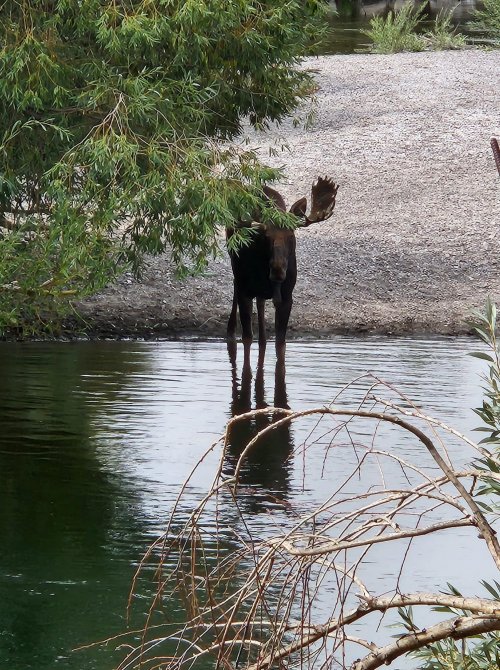 These bulls were harassing a cow and sparring a bit.
The rut should be heating up and then peaking soon thereafter as we arrive and start hunting for the next two weeks if needed.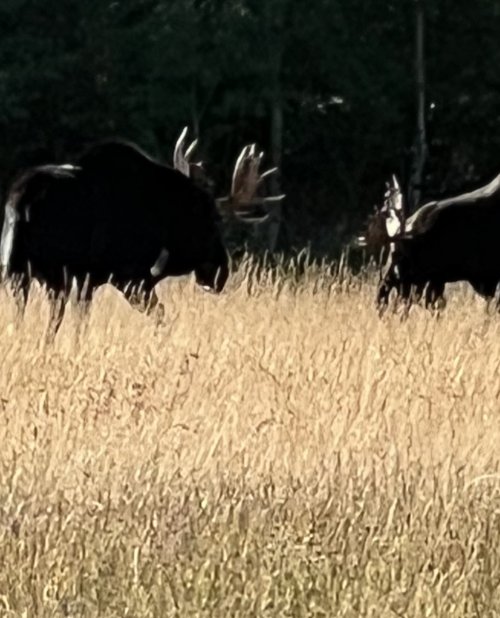 A small bull and his gal pal.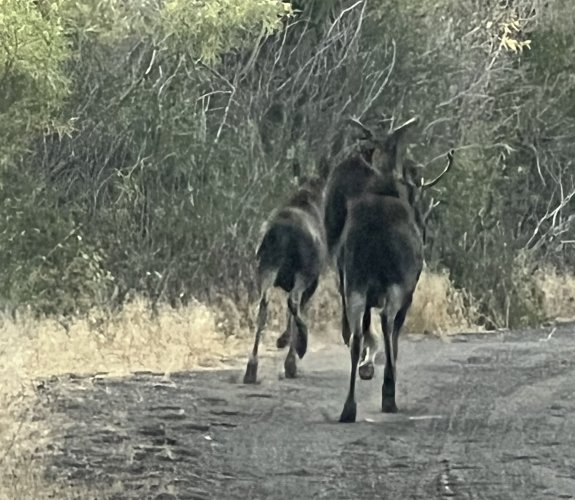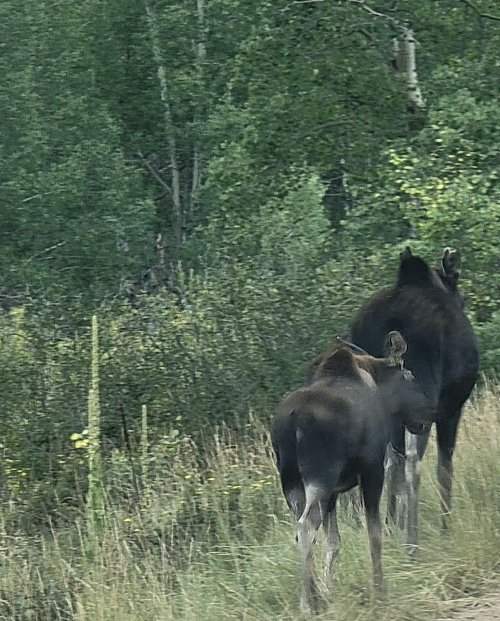 While on break from hunting took Bess and the pups out to try out the pack raft
and see if we should buy one (
or two!
) for ourselves after having borrowed and liked this raft so much for this hunt. Everybody had fun so probably a yes on buying them. Heck we practically live on the banks of the Colorado and Roaring Fork rivers and have no watercraft. Time to fix that I think. Could be we buy a Alpacka Mule (500 lb capacity) like in these photos and an Alpacka Ranger (slightly larger and with 750 pound capacity)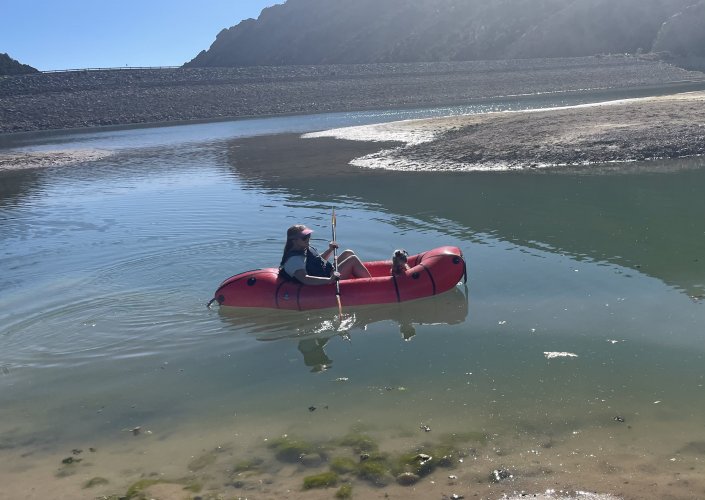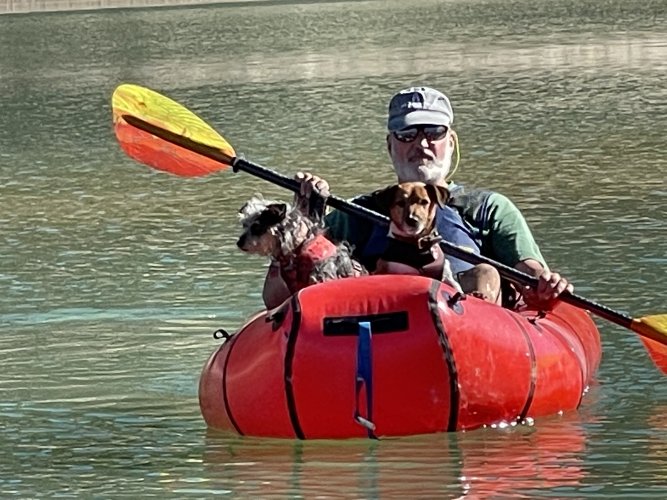 Last edited: