Joined

Jun 19, 2020
Messages

611
Location
It's finally time to getting around to recapping the 2022 season for me and my boys here in Idaho. I was planning to keep things updated a little better as the hunts went on, but I have been way too busy and just haven't had time. I finally finished some side hustle projects this past weekend and should have plenty of time to get things caught up in the next couple of days. I have enjoyed following everyone's hunt updates and recaps so far and look forward to more. So here goes with mine.
We started application season as follows,
Me: Idaho Bighorn Sheep-unsuccessful
Wife: Idaho moose-unsuccessful
Oldest Daughter: Idaho Moose-unsuccessful (her biggest dream is to shoot a big Shiras Moose)
Oldest Son: Idaho CH elk- unsuccessful
Idaho Pronghorn-succesful
Second Son:Idaho Pronghorn- successful (ever since he went through hunters ed, he has wanted to shoot a Pronghorn more than anything. Also he couldn't apply for elk because he drew last year)
Third Son: Idaho Elk- unsuccessful
Idaho Pronghorn-successful
So we started the year with 3 Pronghorn tags, OTC elk for me, 3 sons and my daughter and OTC deer tags for me, 3 sons and daughter.
During application season I also found out that
@JohnCushman
drew an Idaho moose tag in my home unit and the same unit that I apply my wife and daughter in. So I had a pretty good handle on moose in the unit and give John some pretty good Intel. Although I wasn't able to make it on his hunt, it was still fun to interact with John and help him with his moose hunt.
I started the year getting back in hiking shape by hiking around the home unit trying to get my eyes on some moose for John. As early in the year as it was I only found a few small bulls and some cows, the bigger bulls tend to start showing up more in the fall. But it was good to be back out in the mountains getting my mountain legs back under me.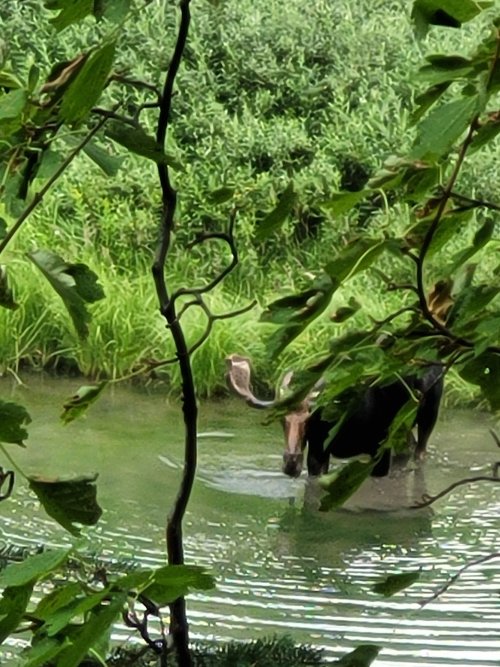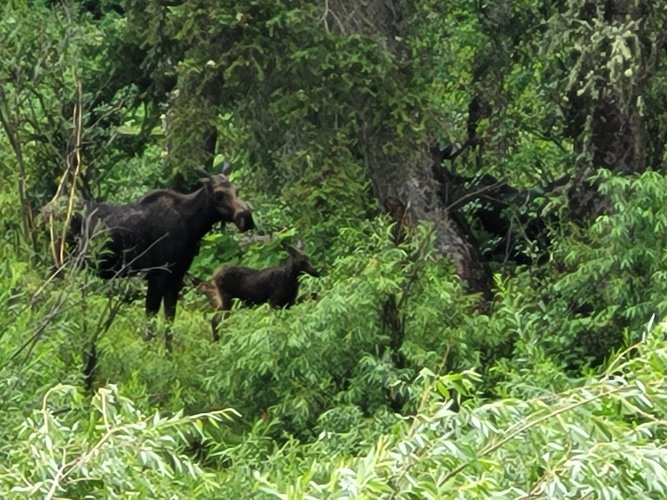 We took a couple of trips up to the unit that my boys had antelope tags in and did some scouting and became familiar with the lay of the land. I also took the boys and we did a couple of overnight hikes in the zone we were hunting elk in to become familiar with the area, since we had never hunted it before.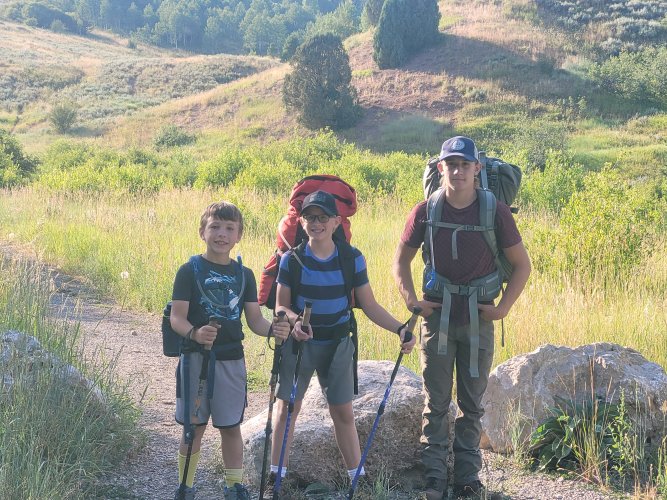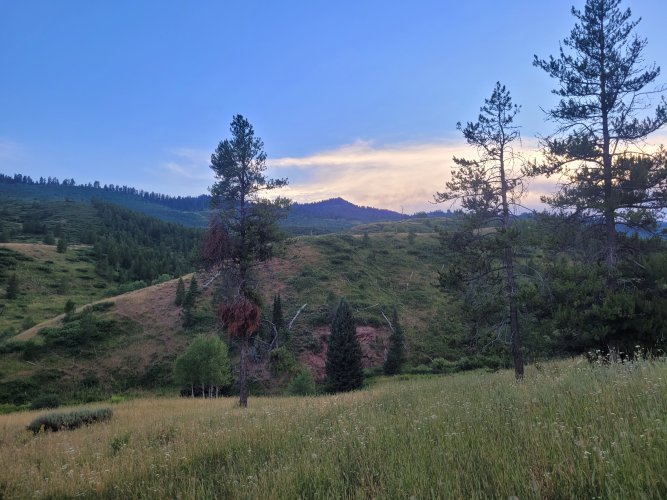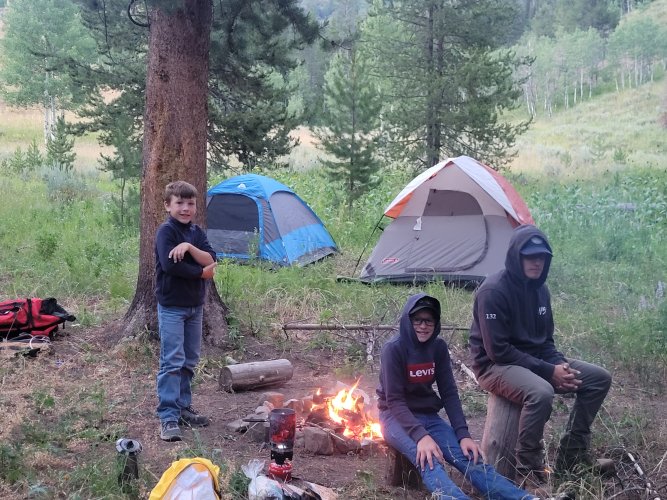 We finished the summer by taking a group of youth from our church on a couple night hike to Upper Palisade Lake. It was a very fun but wet trip.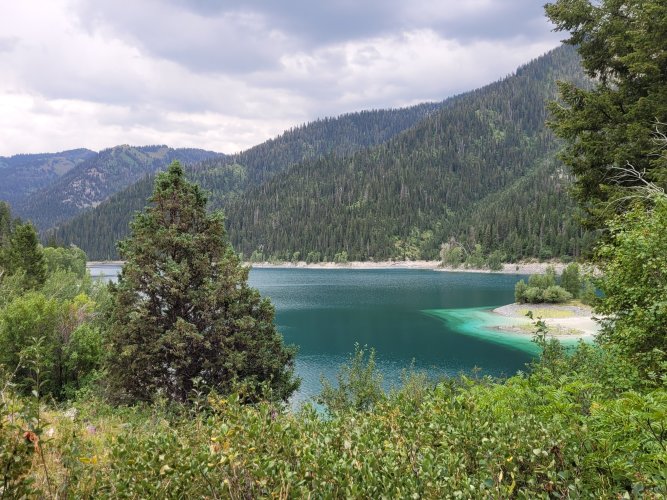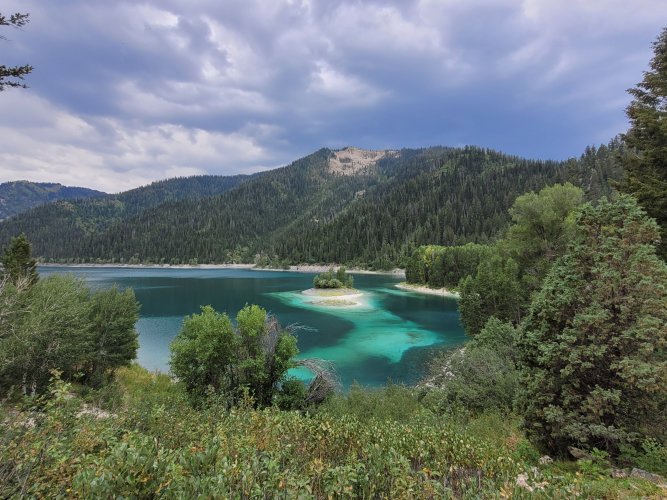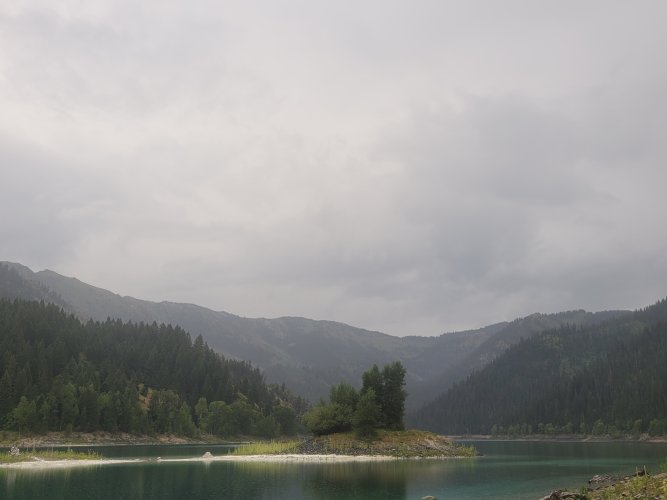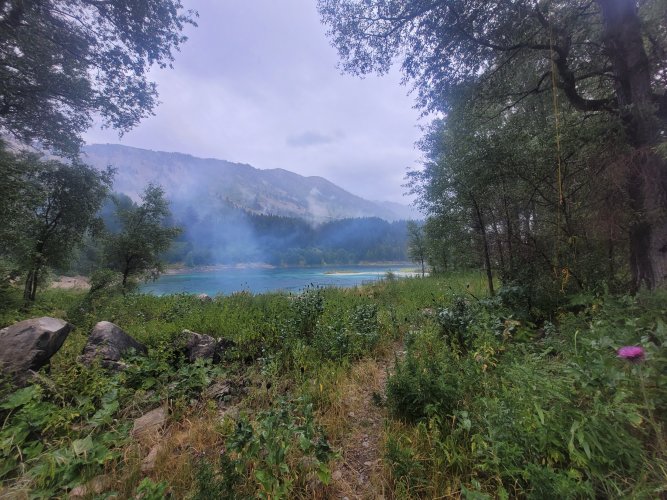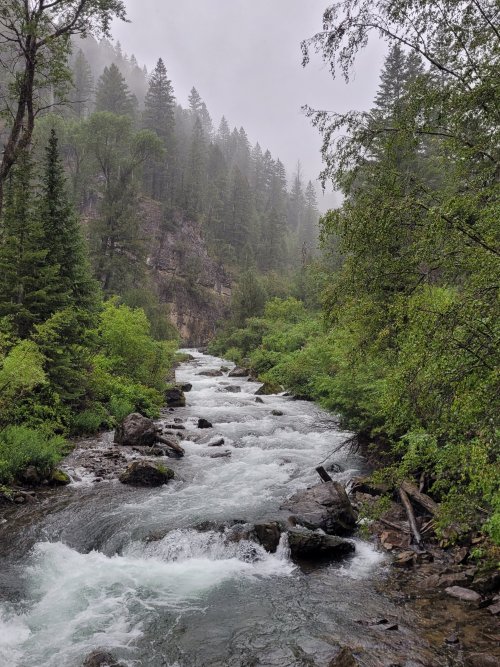 After that trip it was time for kids to get ready for school and get started on football and soccer practices and start a very busy fall.
I also have to give a shout out to
@BAKPAKR
who new I was looking for some Mystery Ranch Metcalfs and gave me a lead on a good sale as well as shared a promo code with me so I was able to get three quality backpacks that we put to good use this fall.
Also
@Backofbeyond
who sold me a used Mossberg .243 that my 10 year old was able to use to harvest his first big game animal.
Last edited: