Joined

Jun 8, 2018
Messages

254
After a week of torrential rains in our part of the state, the skies parted just in time for the weekend and animals were on the move. I counted 15 deer on the side of the road on my way home, Friday afternoon, and hopes were high that this would bring the big gators out as well.
Saturday morning, we were greeted with a beautiful sunrise and low winds. Ideal alligator hunting conditions. After an eventful morning chasing after several 12'+ gators, we hooked up on a big one just before legal time ended. Unfortunately, we lost it due to debris hazards beneath the surface, an all too frequent occurrence in this unit. I had invited a co-worker along for the hunt and it would have been really nice to give him the experience of landing his first alligator, not to mention the huge advantage of having a third hand.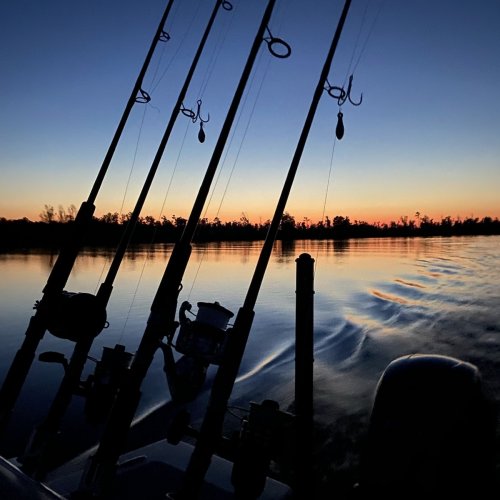 We hung out at the boat ramp for the afternoon, waiting for our 5PM start time to head back into the area we had luck earlier that morning. My co-worker had other obligations, so it would just be my son, wife, and I for the hunt. Shortly after 5PM we spotted a biggin'. He was hanging in some thick hydrilla, barely visible except for his back scoots sticking above the waterline. There was no telling how long he would hang there, so we decided to try and bump him out by approaching carefully in an effort to take advantage of the waning daylight hours.
The plan worked and the gator began to move out of his hiding spot, towards open water. Just as he reached the edge of the hydrilla, and only 5 ft. away from an opportunity to make a cast, he submerged. There are a few ways this can play out, but you can generally tell an alligator's intentions by the way he goes down. In this case, it was a long/slow process and we knew he would likely pop back up right where he dropped.
45 minutes later, he popped just 10 yards from where he had originally gone down. The first cast was true and we were hooked up. It quickly became apparent that we had a BIG gator on, as evident by the lack of any reaction from him when I sunk a hook into his hide and set it hard as I could. For two hours after that, it was a fire drill. This old gator knew how to wrap himself under and around every piece of debris and forced us to cut/splice our lines multiple times.
In the end, we clicked our 4th and final alligator tag of 2021. Unbeknownst to us until after the harvest, he was a bobtail. Though, that wouldn't have made any difference in our intentions. He taped out at 10'3" and estimates based on tail fin count, head size and weight put his estimated length at around 12.5' if a portion of his tail wasn't missing.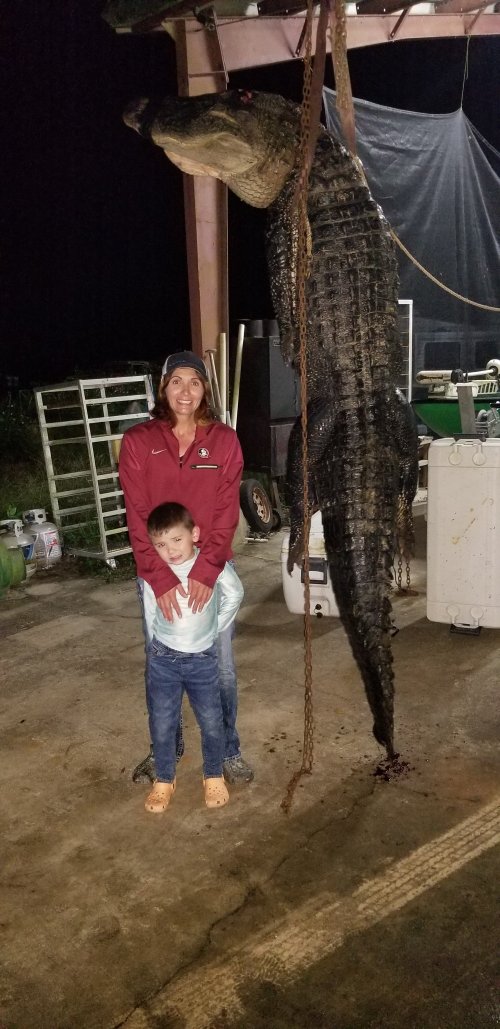 Last edited: