So, my baby has a few bruises in a tussle with a dock and choppy water... and yep, you got it - my rookie screw-up.
Put the boat in the water, placed two boat bumpers out, and tied her to the dock. It was a windy day with choppy water. Parked the truck / trailer and returned to my
rookie
surprise, the front bumper was on the dock and my boat repeatedly bounced against the public dock w/ limited dock bumper protection.
Lessons learned. I should have known the chop would rise the bow enough to toss the bumper out of the water. Anyhow, education received. Looking at different bumpers and contemplating a stringer with three or four bumpers to run from the driver starboard cleat to the rear one(?).
So - I don't like muh baby all scuffed up. Not sure if this is common and I'm making much to do over the common inevitable or if this lesson is in need of paint... I've found, via Hull I.D. the Hewescraft specific paint (2 oz bottle for $35!).
Tips for bumpers, methods to minimize a repeat, stringer / other ideas, to paint, buff and clean up or...this the life of Breaking Out Another.... As always, thanks in advance.
Pics: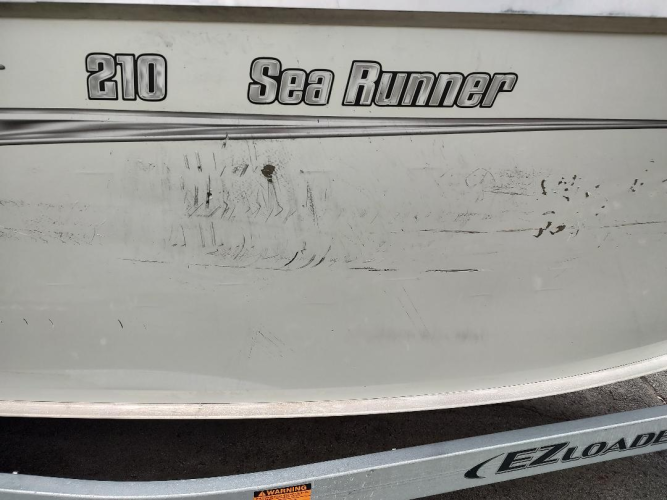 Close up:
Right side of pic #1: