Part 1.
The story is a short one. WY GEN tag, in grizz country. Did a little digital scouting and one on the ground scouting trip to whittle down the areas. Setup camp with bulls bugling close by, had a couple of opportunities that night and the next morning.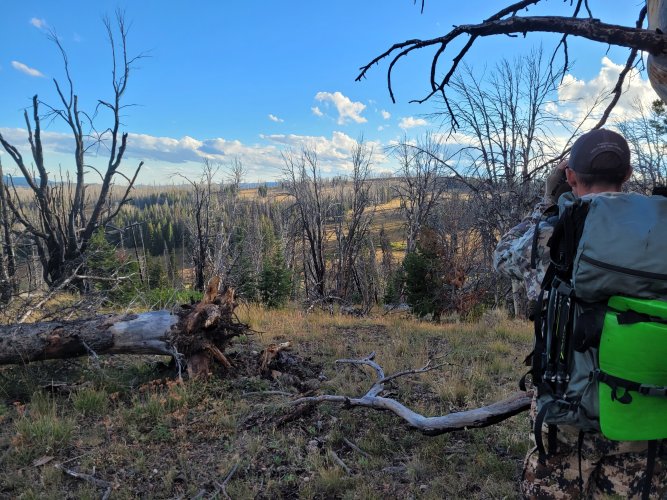 then a massive camp from Kansas showed up and ruined the basin with their generators, sxs, and drunken shouting.

so we moved. Luckily hunting WY is so good as to not require backpacking "in deep" just find somewhere no one else is hunting.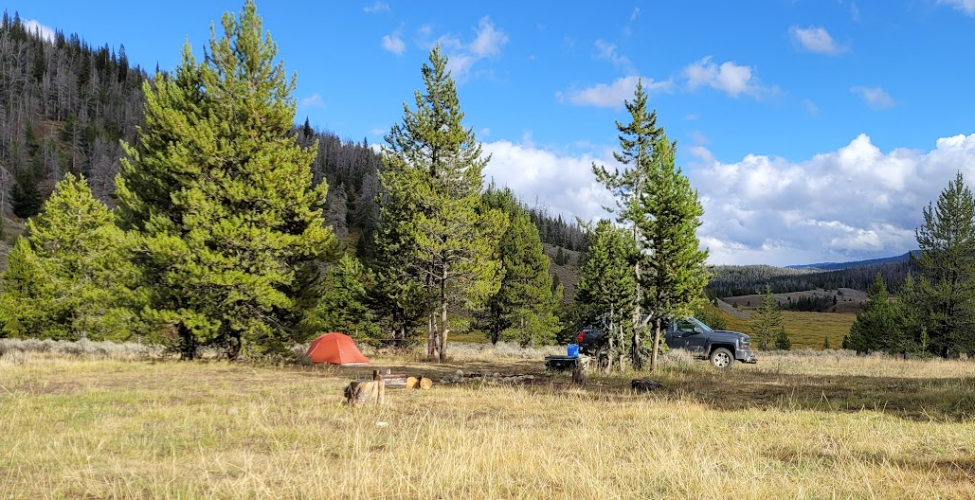 We then proceeded to have the best elk hunting I've ever experienced. Consistently lots of opportunities on bulls. Unfortunately most of the bulls were <6. We ended up killing the second biggest one we saw (sorry no pic), my little cuz's first archery elk. And had opportunities on the largest.
The terrain was easy. Far easier than anything I've hunted before. But also not conducive to glassing.

So we relied on walking around and calling and stalking, or just calling (which resulted in our 6 pnt).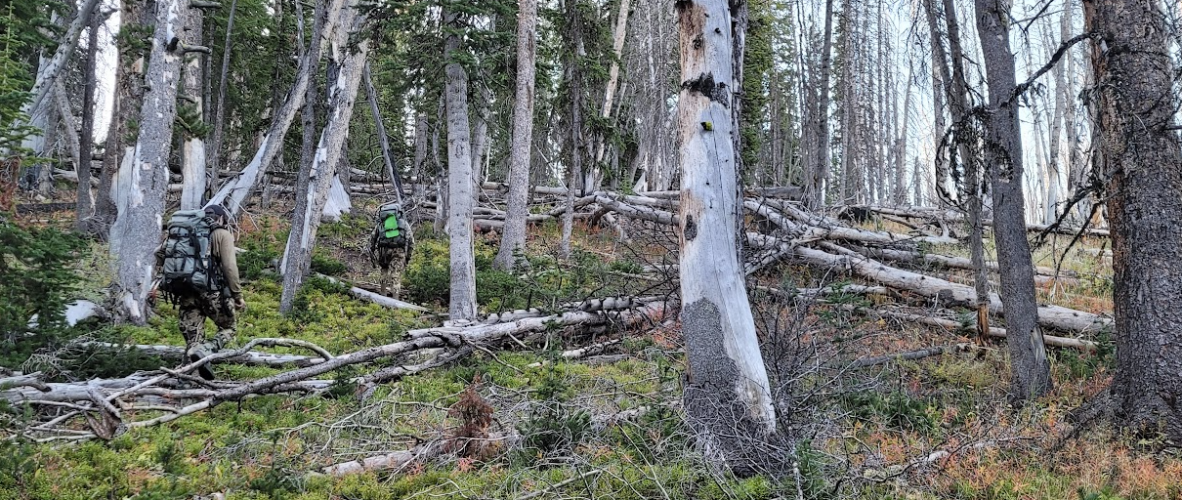 We saw some other wildlife (g bears and moose)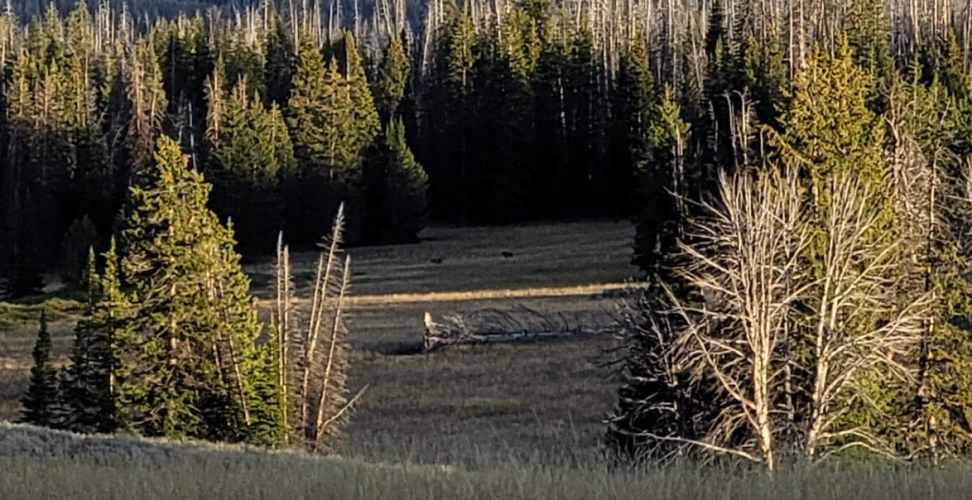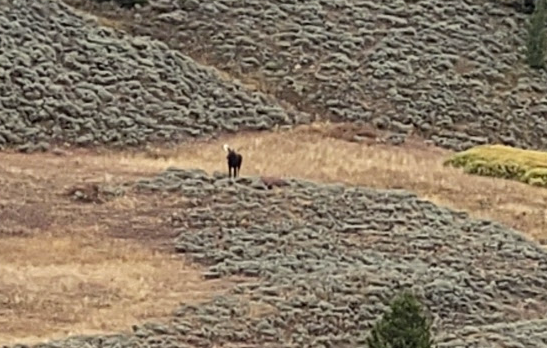 Some other sign.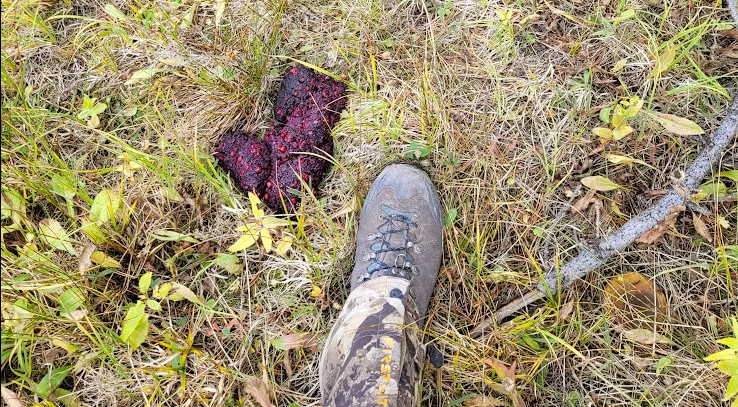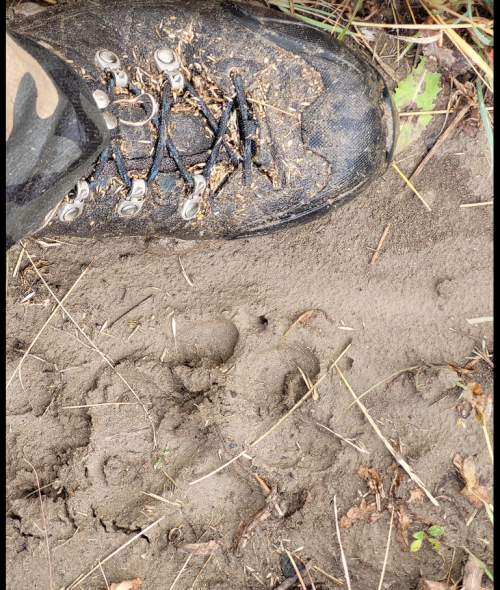 Part 2.
We all shot bulls. The 6pt mentioned above (again sorry no pics). Despite all my plans, which included a long hunt, shooting close, and holding out for a large 6, I ended up shooting a broken off 4-pt at 60 yards on day 3. Hit was high but complete pass through. Sucking chest wound I could hear. He seemed to bleed quite a bit from the entrance (but not the exit) and walked slowly off. Unfortunately after an hour and a half, and ~400 yds of blood trailing we bumped him out of his bed (~1 qt of concealed blood in his bed), and never saw him again. We gridded that day and came back and gridded again the next. Nothing. I didn't hunt anymore.
Part 3.
Based on my complete ineptitude to execute both a plan and a bull, I am rethinking both archery and hunting in general. Not that either isn't effective or fun or a worthy pursuit, but maybe just not for me. All the practice in the world doesn't seem to alleviate my mental inability to make good decisions in the moment. A lot of people refer to it as "buck fever." It feels more than that to me. But even if it's not, it doesn't seem fair or ethical to continue to pursue this hunting, and specifically archery, endeavor if I cannot make coherent appropriate decisions in the moment when the results of which are likely to be life threatening to the animal I'm pursuing. And this isn't a knee jerk reaction to a bad experience, I've struggled with this "fever" my entire life, with several regrettable moments to show for it. There are cold blooded killers among us, those who can think clear and critical under stress. I'm just not one of them.
So for now, I think I'll hang up the bow. Maybe leave the rifle in the safe. And allow my free time to be consumed with my kids and a bird dog who is always game to take a walk in the woods. I'll still chase birds later this fall. Maybe by next spring (more like this winter) I'll feel like putting in for some tags again, but I think it's more likely that I'll be taking an extended break from big game.
Last edited: