Joined

Jan 31, 2014
Messages

4,489
Location
As Dr. Phil would say "let's do this!"
Our Iowa gun season starts on Saturday and people will start converging on our house Friday night with crock pots, Busch light and cheap whiskey. This will be a family, friends, friends of family, and even a friends of friends hunt. Opening day we usually have around 20 hunters and by Tuesday we are down to a dozen or so. It's going to take place on private and public land in the northeast corner of Iowa, an area called the Driftless Area. I can't guarantee we will see any deer, but bet your bottom dollar we will have fun, eat lots, and be merry.
I am not to worried about getting a deer this season as anyone who has followed along in the past knows when the thermometer drops to 0 and the snow piles up it will be time for me to get serious about deer hunting.
If you are so inclined to follow along, thank you! I'll try to post pictures after each drive over the weekend.
If you want to recap last year's shenanigans you can go here.
I normally wait until the late muzzleloader season but I guess I'll start early this year and try to keep it going through January 10 which is the end of the late muzzleloader season. If you've followed along in the past you know that I will get serious about hunting when we have snow on the...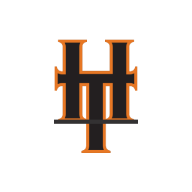 www.hunttalk.com