I think it's time for the annual trapping thread!
I got a call from a farmer a couple weeks ago that needed help with some beavers. I finally found time to set some traps last week on Friday and on Saturday my son and my nephew came along to help me do the first check.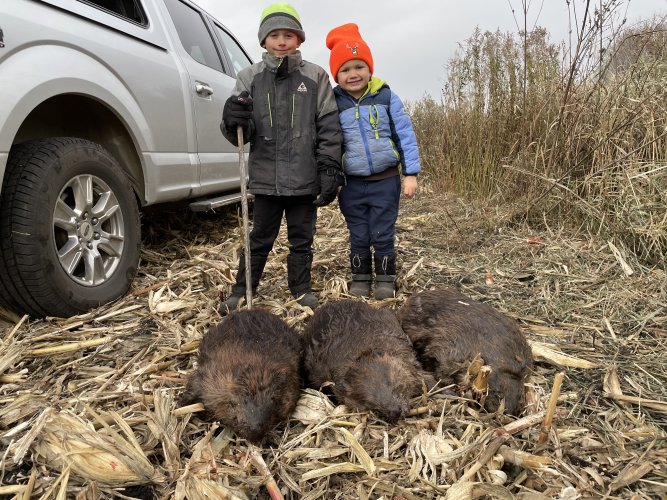 Sunday I did another check with my two kiddos. No photos because the only thing that found it's way into a trap were the 4 fingers of my right hand into a 330.
Today I did another check. My dam breaks from Sunday went un-repaired and no beavers trapped. My bet is that I got them all that first night. The farmer was happy and I left with a box of burger and steaks. I did pick up a nice bonus otter as I was pulling traps. Overall a pleasant way to start the trapping season.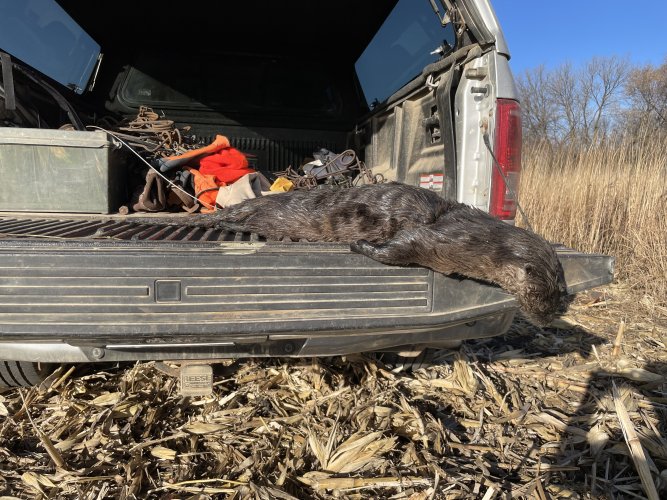 My neighbor has a couple beaver that need trapping so I may get those in the next few weeks as I find time. He also just restocked a pond with fish that the otters cleaned out last year, so the kids and I will try our best to protect it. In December I'll head up north with the family for, what has become, our annual marten trip.
Let's see those trapping photos and hear some stories!