It looks like we need to get a trapping thread rolling this year so I'll get it started.
We have been in a really bad drought this year here with most ditches and small streams completely dried up. So, nobody is having beaver problems. With no public land around, that pretty much erases all opportunity. I did notice one new dam on a creek a few miles from my house and quickly got the farmer's blessing to go after them. I found a bank den and set a 330. As I crossed the creek to look for another bank den I heard a commotion behind me. Turned around and beaver #1 was in the books. A 57 pounder.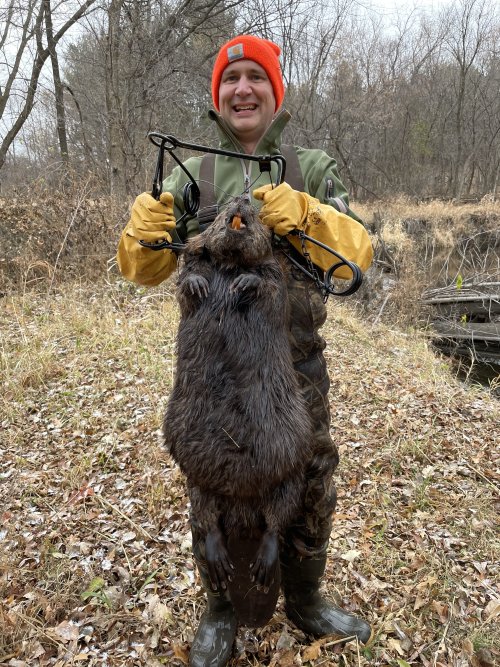 The next day I checked and had another nice one in a bank den about 100 yards downstream from the feed pile. A nice dark 55 pounder.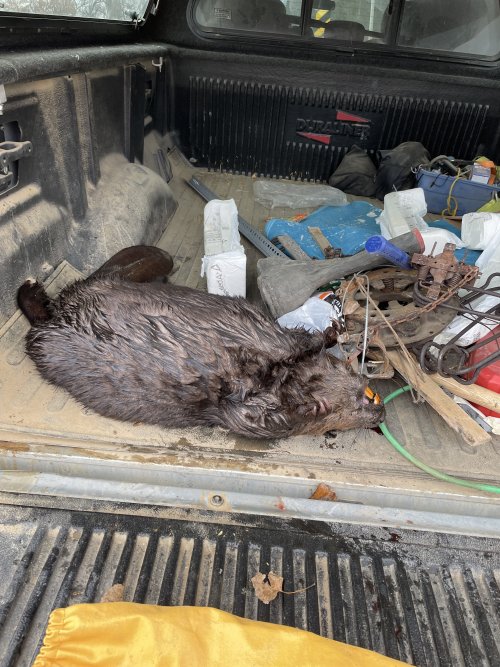 By the size of the feed pile I figured these were the only two beavers there, so I made some bottom edge sets with 110s and caught a few muskrats.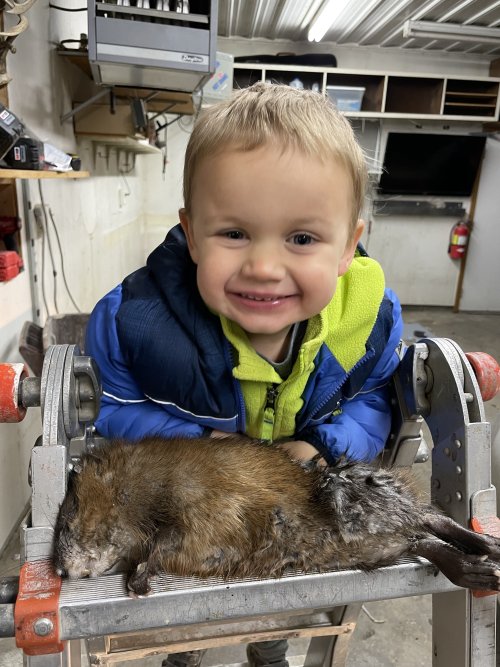 Within a few days the creek froze solid. It creates more work for trap checking but seems to get critters moving. My check Monday produced a very big otter along with a mink. Definitely a good day.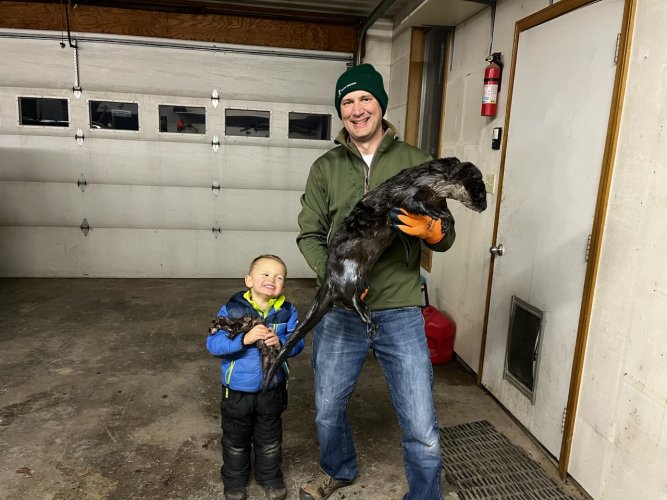 With a new job and young kids, my trapping will be very limited. We will do a family trip for marten again in a few weeks and I plan to have at least a few sets out for mink and otter for the next month or so, but that'll be about it for me.
Next check is tomorrow morning. Chopping ice in -20 windchill to check traps. I love it. Hopefully I have a critter to report.
Please post your trapping pics and stories!
Last edited: